Fellowships are a wonderful way for graduate students to enhance their educational experience and have something great to add to their resumes. The GEM Fellowship in particular is one such opportunity that is ideal for students at the graduate school level, working towards a degree in the Engineering and Sciences field.
What is the GEM Fellowship?
Like other fellowship programs, the GEM Fellowship provides grad students in the Engineering and Sciences field the chance to receive a hands-on work experience in the form of STEM graduate study and paid summer industry internships, which are offered through dozens of engineering and sciences firms and universities in the United States. Additional resources and learning opportunities are also integrated into the program. There are currently three GEM Fellowships available to eligible applicants:
M.S. Engineering Fellowship Program
PhD Engineering Fellowship
PhD Sciences Fellowship
Who Can Apply for the GEM Fellowship?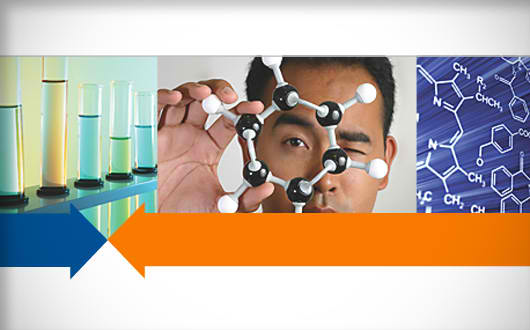 The GEM Fellowship is one of many programs that focus on highlighting/rewarding the academic achievements of students that come from underrepresented backgrounds. That being said, students of the following backgrounds are eligible to apply for this fellowship: African American, Native America and Hispanic Americans. Applicants must be a U.S. citizen or permanent U.S. resident at the time of the application submission.
Applicants must also agree to submit to at least three GEM Member Universities for graduate school options. In order to be awarded the funds for the fellowship, applicants must be accepted into a GEM Member University graduate program. Additionally, test scores and dates for the GRE will be requested. While taking the GRE is not mandatory, the GEM fellowship strongly encourages candidates to take this test.
How Much Do Recipients Get?
The stipends available are different for each of the three GEM Fellowships, however, full tuition and fees are covered at the GEM Member University. The stipend amounts are as follows:
M.S. Engineering Fellowship Program – $4,000 living stipend per semester for up to four semesters.
PhD Engineering Fellowship – Minimum of $16,000 to cover one (1) academic year
PhD Sciences Fellowship – Minimum of $16,000 to cover one (1) academic year
How to Apply for the GEM Fellowship?
The fellowship application can be completed entirely online and allows users to create an account, which allows them to save their progress and log on at a later date and time. The first step is to create a special "eGEM" account. Once approved and registered, applicants can then begin filling out the application electronically. There are two parts to the application.
Part I must be completed and submitted by October 1. Part 2 of the application process requires providing additional documentation:
Statement of Purpose Essay: One page statement that describes your academic, career and/or research goals.
3 Letters of Recommendation: Instead of hard copy letters, GEM requests this paperwork electronically. After an applicant enters the recommenders' email addresses into the online application form, the eGEM site will send the recommenders an email with instructions.
Part 2 of the GEM Fellowship application must be turned in by November 15. Although students are allowed to upload unofficial transcripts electronically, they must mail official transcripts by November 15.