It isn't uncommon for some graduating high school seniors to hold off on going straight to college. In fact, this decision is so common it even has its own term: the gap year. Whatever the reason for the gap year, it is important that students and their families understand the pros and cons of making such a decision, as well as what such a move could mean for their academic career in the long run. While it may seem like a good idea now, without proper planning and knowing what to expect, a gap year could do more harm than good.
Gap Year Pros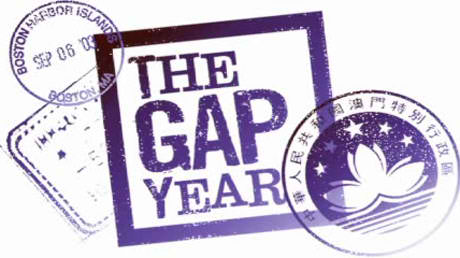 Takes the pressure off. Oftentimes a student's senior year in high school (or even their junior year) is filled with college related matters, such as studying for/taking the SAT tests, researching colleges to apply to, putting together applications, writing personal statement essays and figuring out financial aid. Needless to say, some students just don't want to deal with such a level of stress so soon after finishing high school. Taking a gap year gives students plenty of time to plan out their academic goals and which schools they'll want to apply to.
Lets them live in the moment and relax. Taking a gap year is ideal for students that want to enjoy what it feels like to be done with school (for the moment). This break is typically the perfect time to slow down and relax, do some traveling, visit friends and family and/or pursue hobbies or interests they didn't have time to indulge in before.
Allows them to gain life/work experience. With no college courses to maintain, a gap year is a great time for students to get a part-time or full-time job or participate in a volunteer opportunity. This gives them not only work experience, which looks great on any college application, it allows them to save up for college.
Gap Year Cons
Getting too comfortable. While relaxing and pursuing other interests is all well and good, for some students a gap year could end up distracting them from their college plans. Sometimes the routine developed during the gap year turns out to be something a student would rather deal with instead of applying to colleges. It isn't uncommon for many to end up losing their motivation or being too content to pursue a degree.
Getting a late start. Starting late in a college career after a gap year can be frustrating for students. It can be discouraging to see friends already on their path towards a degree–not to mention opportunities that may have been missed out on during the gap year, such as applying to certain scholarships.
Developing bad habits. After a whole year away from being in school, students coming back from gap years may find it difficult to get back into the swing of things when it comes to college. For those that go into college right out of high school, studious habits and disciplined routines are the norm. However, for gap year students, it can become an obstacle.