Where fast food and young people are concerned, these businesses often get a lot of blame for societal issues like childhood obesity. However, that doesn't mean these companies don't care about education. In fact, many of the major players in the fast food game have established their own scholarships in the hopes of encouraging higher education.
Ronald McDonald House Charities Scholarships
High school seniors who are shining examples of academic excellence, serve in leadership roles within their community and have goals of attending college but may be held back due to financial need could find the funds they need by applying for any of the four Ronald McDonald House Charities Scholarships.
In order to be eligible, students must apply for any 1 of the 4 scholarships available through their local chapter of the Ronald McDonald House Charities. The four scholarship opportunities to choose from are: the RMHC Scholars, RMHC Asia, RMHC African-American Future Achievers and the RMHC HACER.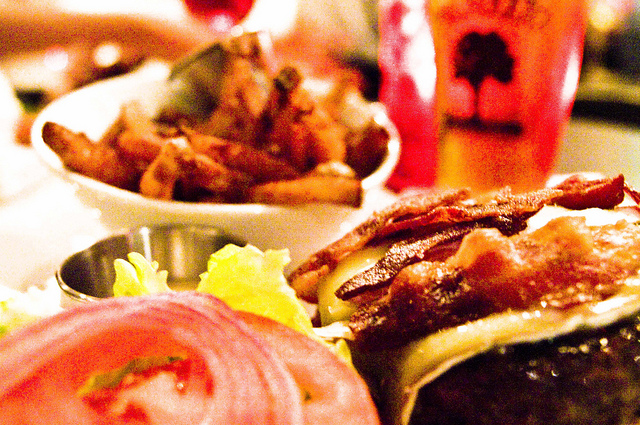 Additional criteria students must meet include being younger than 21 years of age, being a U.S. citizen and meet the requirements to attend a 2-4 year college, university, vocational or trade school.
The award amounts range from $1,000 to $5,000.
Burger King's motto has always been "Have It Your Way" and they've taken this saying to the next level with its Burger King Scholars Program. Eligible high school seniors could potentially qualify for a number of financial aid award amounts if chosen. Each year Burger King chooses 3 grand prize winners for the "James W. McLamore WHOPPER Scholarship." Recipients of this award will each receive $50,000 for school.
There are also $25,000 awards given to recipients of the "King Award Scholarship," as well as $1,000 awards distributed to regional winners.
Applicants must be graduating high school seniors with a cumulative GPA of 2.5 or higher. Additionally, they must be planning to attend a 2 or 4-year accredited college, university, vocational or trade school, as well as maintain a strong academic record and participation in community service activities.
KFC Colonel's Scholars Program
Students that have always loved food from Kentucky Fried Chicken will love it even more once they learn about the KFC Colonel's Scholars Program. Awarded to graduating high school seniors, this financial aid opportunity recognizes individuals that possess an entrepreneurial spirit, demonstrate financial need and who have plans to attend a public university within their state of residence.  Applicants must also maintain a cumulative GPA of at least 2.75.
Winners selected could receive up to $5,000 per year. There is also the possibility of winners getting a total of $20,000 for four years to help them complete their intended Bachelor's degree.
Wendy's High School Heisman Program
The Wendy's High School Heisman Program is ideal for students that excel in the classroom but also maintain a great athletic career. Applying for this program puts student athletes into consideration for recognition, which includes benefits such as gift certificates, cash prize donations for their schools and direct access to important resources to help them meet their academic goals. While no monetary award is given directly to the student, gaining recognition through the Wendy's High School Heisman Program looks great on any college application.