If you're a huge fan of the Disney universe, having the opportunity to work for the company would probably be a big dream come true. Such an opportunity does exist–specifically for college students. The Disney College Program has been around since the 1980s and continues to be a popular, heavily sought after opportunity for students all over the country. Think you've got what it takes to enroll in this program? Below is a breakdown of what you need to know about the Disney College Program.
Who Is Eligible?
To apply for the Disney College Program, applicants must be at least 18 years of age and enrolled at an accredited college or university campus (part-time or full-time status). Applicants must have completed at least one semester (you cannot apply for the program if you are currently in your first semester of enrollment at a college).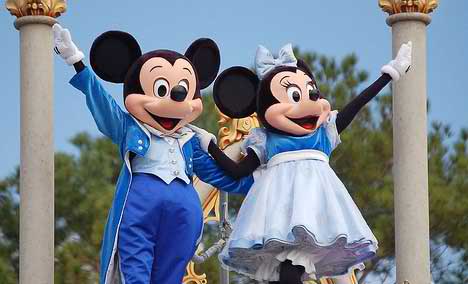 Although graduate students are welcome to apply and participate in the Disney College Program, the curriculum is designed specifically for undergraduate students so it may not be the right fit for some grad students. Those in their senior year of undergraduate studies also have the chance to apply for the program, as long as they are enrolled in school at the time of their interview. If this requirement is met and a senior college student is accepted, they'll be allowed into the program after they've graduated.
Depending on the college or university, applicants may also need to fulfill additional criteria as set by their school (GPA, grade level, etc). All applicants must have unrestricted work authorization. International students that do not have an assigned social security number will need to call the program directly to make other arrangements for consideration. Those chosen for the program (both international students and residents) will be asked to submit some form of verification of their right to work legally in the U.S.
Who Is Not Eligible?
Unfortunately, the Disney College Program is not open to high school students, including those that are about to graduate and/or are currently in a dual enrollment situation with a college or university.
College students that are on a break from their studies and not actively enrolled in courses are not eligible to apply for the program. This applies even if the applicant has completed at least one semester of coursework.
What Is the Disney College Program All About?
In addition to enjoying housing accommodations, amenities and other perks, participants in the Disney College Program have the ability to not just work with professionals in the field but receive further education as well. Through options like self-paced courses, collegiate settings and seminars, participants receive a well-rounded learning experience, which also includes textbooks, supplies and other related materials. By interning in various departments, students can acquire the skills and training needed to identify which career goals to pursue, based on their interests and strengths.
The Disney College Program is a paid internship opportunity that requires students to work on a full-time schedule, which calls for being available on nights, weekends and holidays.