Most undergraduates are aware that graduate school isn't exactly the same but the reality of the differences typically doesn't really sink in until they're actually in grad school. Not knowing the distinct differences between the two could lead to a rude awakening for students believing they can rely on the same tactics and approach from their undergraduate years to get by in the next level of higher education.
Understanding the way graduate school operates and what makes it unlike undergraduate schools can play a huge role in helping students decide whether or not applying to graduate school would be the right move for them and what they can expect if they choose to pursue a higher degree.
Undergraduate: Memorizing Information to Pass Exams
Graduate: Absorbing Information to Enhance Knowledge
When compared in this way, it makes it seem that undergraduate students don't take their education seriously. This isn't the case at all but it is true that a majority of college courses are structured in a way that causes students to develop a formulaic approach to passing their exams. The professors teach and give out assignments that require students to learn the material enough so that they can successfully be tested on it. Memorizing then becomes the best solution for the sole purpose of acing any exams, resulting in a receiving a good grade.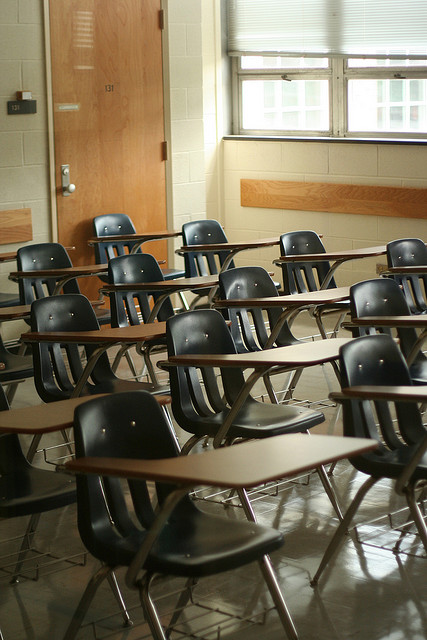 Graduate school, on the other hand, isn't about learning material and applying it to tests. Graduate students aren't working towards earning high marks on exams–they're working towards learning how to use knowledge and information in a way that gives them a better understanding of a particular discipline/field. Instead of taking rounds of tests and exams, the core of their efforts are placed into writing solid papers and conducting research.
Undergraduate: One of Many
Graduate: A Select Few
Being an undergraduate student often means sitting in stadium seating classrooms, listening to professor lectures. Depending on the major a student declares, they might find themselves in overcrowded classes, where it is difficult to stand out from the others.
Graduate school programs are highly selective, which means they don't just accept anybody and the actual number of spots available is limited on purpose. By being picky about who they accept and maintaining a select number of students, it ensures smaller class sizes. This means instructors are able to connect with grad students in a more intimate and hands-on manner. The more individual attention students receive, the higher the chances are of them succeeding in their studies.
Undergraduate: Taking a Bunch of Classes That are Broad in Nature
Graduate: Studying a Specific Discipline
Undergraduates have a number of credits they must complete in order to graduate and earn a degree, including fulfilling General Education requirements as well as those that apply to the declared major degree program.
Graduate school students focus on only a specific discipline. As a result, the courses they take and the nature of work involved is directly related to that discipline. So there's no need to bounce back and forth between courses that aren't related to one another.