Sometimes submitting a traditional college application, essays and reference letters isn't enough. A college interview could end up being the icing on the cake to prove why a student should be accepted for enrollment. Should a student get lucky enough to get an interview scheduled with a college or university, it is important that the right steps be taken to ensure a positive outcome.
First timers have a learning curve and the information below will improve their odds of knowing what to expect and how to prepare for this type of meeting.
College Interviews Aren't Always Offered
Colleges and universities across the nation receive many more applications from student hopefuls than they can manage. Because of this, it is easy to see why college interviews aren't readily available or promoted by a lot of schools. However, it doesn't hurt to ask.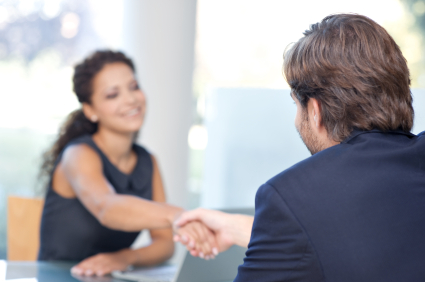 Visit the official website for the colleges and try to determine if they do make appointments for in-person interviews.
Can't find anything related to this subject on the site? Contact the admissions office to get answers. If they do offer interviews, get as much info as you can about how to initiate the process.
Have a Game Plan
In the event that you have more than one college that accepts interviews, make an effort to knock out as many as you can within a reasonable time frame. This will be easier to accomplish if the schools you're considering aren't far apart, distance-wise.
When scheduling each college interview, allow yourself enough of a time frame so that it works accordingly with your budget (remember to factor in the cost of the travel, lodgings, transportation to and from campus, etc.).
Prepare Beforehand
Just as you would prepare for a regular job interview, the same also goes for college interviews. Aside from persuading the interviewers that you're the ideal student to be enrolled at their campus, you'll also need to demonstrate why you think the school is an ideal choice for you.
Learn as much as you can about the college or university you'll be interviewing for and make notes of questions or topics you would like to discuss. Mainly, think critically about why you feel that particular school would be right for your career goals and other future aspirations.
Be sure you can articulate your thoughts. Have a friend or family member you trust help you with doing practice interviews. There are plenty of online tips and resources to guide you on this subject, including sample questions.
Dress the part as well. Find a nice outfit to wear to your interview. It doesn't have to be a complete business suit but it should be clean, presentable and make you feel confident.
It Doesn't End After the Interview
Once the interview is done, there's still a few things to do. One is to keep any and all business cards and other materials received safely organized and filed away. The second–and more important–is to send a thank you letter/card to the person/people that interviewed you.