Going off to college comes with a certain fear factor that many first year students experience.  This is a very normal feeling which is usually a sign that you want to do well in your educational career.  There are some things you may be able to do to calm those fears.
Time Management:  Managing your time for studying, sleeping, eating, working and everything else may seem overwhelming.  It may be a challenge, but it can be done.  Start with purchasing a calendar/day planner and start writing everything down.  There is not one correct way of time management so play around with different ways and find the one that is right for you.
Meeting New People:  You will not be the only one new to school; in fact most new students will be in your same position.  Don't be shy, use freshman orientation to introduce yourself and meet various people.  There are also many clubs and organizations on and off campus that you can join that will help getting to know others.  Starting a study group or joining an intramural sport can also be a great way to meet new and interesting people.
College Workload:  College courses will most likely be much more difficult than your high school ones.  They will usually entail more homework, which will also carry more weight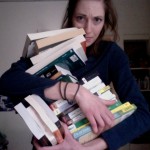 when it comes to your grade.  Fortunately, there are many resources on campus that you can look into for help.  Tutoring centers, teaching assistants and study groups are just a few of the resources for you to tap into.
Roommate Fears:  For the most part new roommates end up getting along just fine, but there are things you can do to help that to happen.  If possible call your future roommate ahead of time and talk and maybe set some ground rules.  It is all about communication and compromise.
Homesickness:  Being homesick is very common, especially your first year away from home.  Calling family and friends back home is helpful as long as it's not too often.  Also, maybe a visit home may help recharge you, careful not to make it an every weekend thing.  This can do more harm than good.  Take time and go out with your new college friends too.  This can ease your homesickness, don't sit home alone.  Get out and fully experience college life.
Financial Concerns:  College is expensive and being away from home will make it tough.  Know that funds may be tight, but learning to manage your money and budgeting correctly will make this part much easier.  Consider getting a part time campus job and make sure you are aware of the specifics of any financial aid packages you receive.
Cooking, laundry and other basic things:  Before leaving to your new school, have someone teach you these things.  You can also learn by watching others.  You can also get together with friends and have them talk you through some of those basic features in life.
There are probably many other fears you may experience, but remember it is all part of growing up.  It is a step in the right direction and know that college has many resources to you through this transition.