Colleges and universities do more than just house buildings where students can take classes in order to obtain their degrees. A majority of campuses function as mini communities, with a wide range of facilities available for the benefit of its student body and staff. The career center is one such resource that all students should make the effort to take advantage of.
While no two college career centers are exactly alike, they all serve one purpose: to educate and empower students to use their talents and knowledge to apply themselves in the real world. The services provided by these facilities are invaluable, especially since they are designed to cater to students' needs–not to mention being free of charge. Whether a student is new to college life, is preparing for graduation or has recently received their degree, the college career center on campus is one place to become familiar with.
Below are just a handful of vital services students can benefit from with just a few visits to their school's career center:
Preparation for the Job Search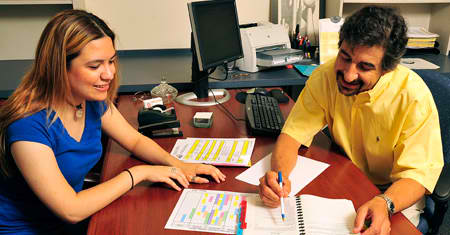 A college graduate is only as strong as his/her resume, among other important factors. First-timers entering the job market may not be as readily prepared as they should be. Instead of taking a risk and possibly losing out on opportunities, common mistakes can be avoided by seeking assistance through a school's career center.
The professionals that work in this facility are skilled at helping students in essential areas, such as putting together a winning resume, learning how to write an effective cover letter and knowing the dos and don'ts for requesting letters of recommendation.
Already have a resume put together? The staff at the career center can still help by providing a resume critique, where they'll identify areas that can be improved upon so that what you send out to potential employers is nothing short of perfection.
Practice Interview Skills
In addition to having a strong resume to submit, it is crucial that graduates learn how to conduct a successful interview. The career center also lends a helping hand in this category by hosting interview workshops and seminars throughout the term. There is also the opportunity to schedule a one-on-one meeting with a staff member, where you can do practice interviews and receive personal guidance and feedback.
Recruiting/Hiring Updates & Events
If anyone knows what's going on in the workforce, such as who is hiring and when, it would be the college career center. It is important to find out if your school is affiliated in any partner programs with major companies–having such a relationship is ideal because these companies foster their working relationships with colleges and universities to find and recruit new talent for various job openings.
Amazon, General Electric and Apple–to name a few–are some of the major giants that often set up career fairs and recruiting events on campuses. Getting connected with your school's career center is a direct path to being invited to such events and getting introduced to the right people.