Making the transition from home life to college life isn't easy for everyone. Sometimes all it takes is bringing along reminders of "home" to keep students from feeling homesick. For those that are pet owners, leaving behind their furry companions doesn't make the process any easier. However, if you're the type of person that can't stand the thought of leaving your pet behind, you might want to consider applying to colleges and universities that are known for being "pet-friendly." Although many campuses would rather steer clear of animals altogether, there are a good number that make an exception to the rule.
Dog Lovers
As the saying goes, "Dog is a man's best friend." And who would want to leave their best friend? Students that want to bring along their dogs will want to check out Eckerd College in St. Petersburg, Florida. The entire campus has been dubbed "dog friendly," so no one will think twice if your pup is constantly by your side.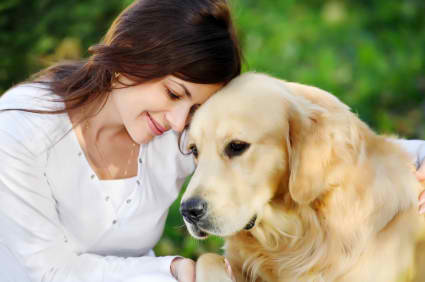 Stetson University in Gulfport, Florida welcomes other pets in addition to dogs but this particular campus is especially dog friendly by offering students and their four-legged buddies their very own dog park.
Cat Lovers
Want a college where you can enjoy not only the company of your own cat but other cats as well? Then you'll find yourself right at home at MIT in Cambridge, Massachusetts, which offers four cat-friendly dorms.
Fish Lovers
Can't part with your fish and the fancy tank you've spent so many years customizing? Then you have a few options available to you, especially since many campuses are okay with allowing fish as pets in the dormitories. Lehigh University in Bethlehem, Pennsylvania is one of them. Notre Dame in Notre Dame, Indiana accepts students with freshwater fish that are non-carnivorous and housed in tanks that aren't heavier than 30 gallons.
Horse Lovers
Not many colleges and universities have horses as part of campus life but Sweet Briar College in Sweet Briar, Virginia does. However, there is a catch for students that are eager to combine their equestrian lifestyle with their college lifestyle: you have to apply and be accepted into the school's special horse riding program. So make sure you meet the requirements and know the process before solidifying your plans to bring your horse to campus with you.
Reptile Lovers
Students with scaly, reptilian pets will want to look into Principia College in Elsah, Illinois. The policy that must be followed here applies to pets that can be easily kept in a cage, tank or other enclosed space like snakes, lizards, iguanas, geckos, etc. As small as they are, the last thing you'll want to do is risk them getting out.
Other Pets
Students/pet owners with smaller animals like birds, mice, guinea pigs, turtles and hamsters (among others), are welcomed with open arms at colleges like Washington & Jefferson College in Washington, Pennsylvania. At this particular campus, the policy is that students can bring pets weighing less than 40 pounds (this also includes cats and dogs). Stephens Colleges in Columbia, Missouri takes things up a notch by having its own pet day care.