Social media is now as widely known and used in daily life as cell phones these days. A large number of people use social media sites like Facebook, Twitter and LinkedIn on a regular basis for keeping in touch with friends, family and colleagues but an even larger number seek these outlets for professional purposes. LinkedIn, in particular, is one such site that college students can benefit from greatly–if they know how to use it.
Simply setting up a profile and waiting for activity to happen is the most ineffective way to utilize LinkedIn. Of course sending friend requests should be one of the first steps taken but there is more that students can do to get the most out of their presence on this social media site. Networking on LinkedIn is more than just accepting and submitting friend requests to connect with other professionals.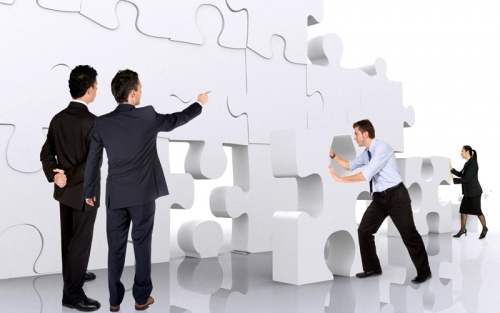 Groups and discussions are just a few of the many other components featured on LinkedIn. These are also the same components college students sometimes fail to participate in or aren't even aware exist.
Neglecting this aspect of social media could be causing students to miss out on potential opportunities and other ways to develop solid connections with those in the industry they hope to break into after graduation.
One of the first things students with profiles on LinkedIn should be aware of when it comes to groups and discussion boards is that not all of them are legitimate. Unfortunately, even social media sites fall prey to scammers and spammers. Before joining any LinkedIn group, find out what it's all about, look at the profiles of the most active members of the group and browse through the discussions on their boards. If the content and activity is positive, on track and relevant to its purpose, then consider joining (or asking to join).
Groups with discussion boards that mainly consist of posts containing links for "work from home opportunities" or other get-rich-quick setups that require paying upfront fees are clearly not going to present good networking for anybody, let alone students, and should be avoided.
It is helpful to do a search on LinkedIn for groups that are dedicated to a specific industry, profession and/or cause you care about. Belong to a fraternity or sorority? Make sure to see if they have a group on LinkedIn and join it. Once you've joined a group, participate! This doesn't mean spending hours a day coming up with something to write or responding to every single post, reply or comment made by other members. However, joining a group and not contributing at all won't generate results when it comes to networking and could make others perceive you as being lazy or uninterested.
Properly participating in LinkedIn groups and discussion boards provides benefits that not only include opening up the door to networking with professionals that would have been difficult to connect with otherwise, but allow legit hiring managers and companies to find your profile, contact you with potential job opportunities, as well as help students build their professional online presence.