Preparing for college is a huge task that students don't have to face alone. When it comes to mentors, most students typically think of tutors and guidance counselors. These individuals do meet the idea of what a mentor is but when it comes to the concept of an "academic mentor," the relationship between mentor and mentee is one on an entirely different level.
What is an Academic Mentor?
Perhaps the best way to describe an academic mentor is as a role model, who uses his/her personal and professional experiences to advise and guide students in their academic pursuits. The academic mentor is the person a student can turn to with questions and concerns. While tutors and guidance counselors tend to interact with students on a limited, scheduled basis, academic mentors typically make themselves more accessible to their mentees on a regular basis.
Students have the option of either seeking an academic mentor on their own or can have the school assign one to them if the institution recognizes a need for it.
Who Can Be an Academic Mentor?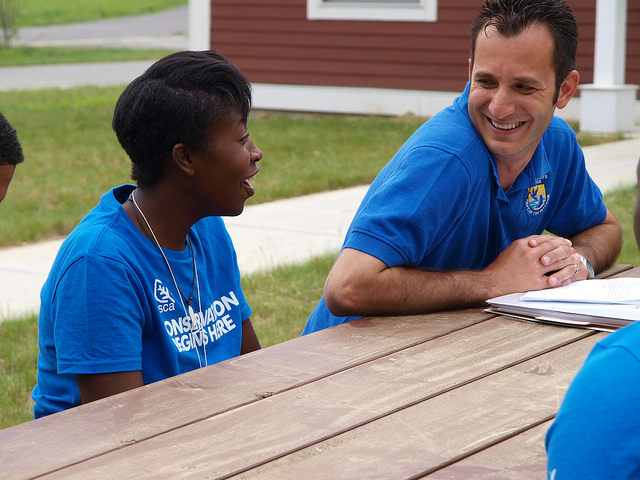 There are no hard and fast requirements as to who can be an academic mentor but in many cases, these individuals are also enrolled or employed at the same educational institution. A common situation is one where an undergraduate is mentored by a graduate student or alumni.
What makes the peer-to-peer aspect work for the mentor/mentee relationship is the fact that most students feel more comfortable confiding in someone who has been where they once were. Being relatable is a huge trait for any academic mentor to possess.
What Does an Academic Mentor Do?
There is no specific job description but the main responsibilities academic mentors have to their mentees could include but are not limited to:
Meet regularly with the mentee in a one-on-one setting
Learn about the mentee's background, including academic goals, courses currently being taken and future career choices
Provide insight, advice and resources to answer the mentee's questions and concerns
Use their own personal and professional experiences to influence the mentee in a positive way
Help the mentee identify any issues or challenges and come up with effective solutions to address those issues
Broaden a mentee's knowledge, experiences and/or skill set by providing them with resources, information and/or tools
A major factor in the academic mentor/mentee relationship is that of confidentiality. Similar to talking to a therapist, academic mentors must be able to keep whatever is discussed between themselves and their mentees from becoming public. That means not discussing a student's issues or situation with other mentors, friends or staff.
Benefits of Working with an Academic Mentor
Not all students–both in high school as well as college–have access to someone they can confide in, especially someone tied to the education field. Working with this type of mentor is great for boosting a student's self-esteem, helping them better understand the steps needed to reach their goals and learning from other people's experiences, including their mistakes.
Academic mentors aren't mandatory but can become a huge asset to any student's college career.