The role of an apprentice is one that dates back to many years ago and still very much serves a purpose even today. In the job market, apprenticeship programs still exist and are worth looking into, especially for individuals that don't find the college, tuition and textbooks approach very appealing.
What is the Registered Apprenticeship Program?
The Registered Apprenticeship Program is a unique system that matches workers with the right job opportunities where they'll be able to learn their craft/trade and increase their odds of securing gainful employment. Not only does the program properly prepare workers to enter their chosen field, it ensures that the job positions graduates of the program become eligible for are the most in demand and highest paying.
Do Apprentices Get Paid?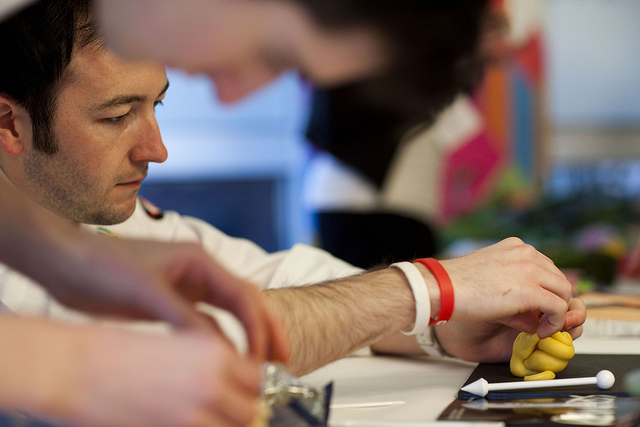 Yes. That is among one of the main benefits of participating in the Registered Apprenticeship Program. Unlike internship opportunities where the majority of companies/employers require individuals to work for free, apprentices are able to earn a wage throughout the duration of their training. With the Registered Apprenticeship Program, the wage increases over time as a person becomes more proficient in their skill set.
How Long Do Apprenticeships Last?
The average apprenticeship program lasts about four years. The shortest last one year, with the longest requiring a six year commitment.
What Happens After Completing the Program?
By the time a person finishes the Registered Apprenticeship Program, they'll walk away with a special credential/certification that is nationally recognized and serves as demonstrable proof of proficiency in a particular occupation.
Who is Eligible?
The minimum requirement is that applicants must be at least 16 years of age to apply. For hazardous occupations, the minimum age is 18. Sponsors work with the Registered Apprenticeship Program and depending on the business/company or individual acting as a sponsor, there may be additional requirements that must be met. These include but are not limited to things like aptitude tests, educational background/academic experience, interviews, physicals, etc.
Benefits of Participating in the Registered Apprenticeship Program
As mentioned above, apprenticeships get to receive training and earn a wage while doing it. Pursuing a degree means at least four years of sitting in classes to obtain the education and training needed before even being allowed to submit to job openings. Although most apprenticeship programs last an average of four years, the entire experience involves being hands-on in a real working environment, where apprentices have the chance to put their skills to use directly on the job.
Because those in a Registered Apprenticeship Program acquire their skills on the job and graduate with a recognized credential/certification, they're in a better position to be hired by an employer right into the specific occupation they've been trained for. Unlike obtaining a degree from a college or university, there is no job search process that involves starting from scratch and sending applications to various job openings in the attempt to catch the attention of an employer.
When companies see that a person has worked as an apprentice, they feel secure in knowing that individual knows exactly what to do on the job and what responsibilities are expected of them.