Perhaps one of the most dreaded parts of applying to college for students is answering the essay portion. Essay writing isn't always a strong point for students and failing to write a thoughtful and insightful piece could lessen the chance of getting accepted into the school of their choice.
While not all essay questions are worded exactly the same way, there are three "types" that tend to appear. Recognizing the type of essay question can make all the difference in how confidently a student is able to provide a quality answer/response.
Essay Question #1: The Explanation Question
As the name suggests, this type of question requires students to explain their answer through the use of examples, which can be drawn from life experiences or other related sources. Explanation questions could include asking the essay writer to discuss their future goals and any career aspirations they have or why they feel a particular college or university would be good fit for them.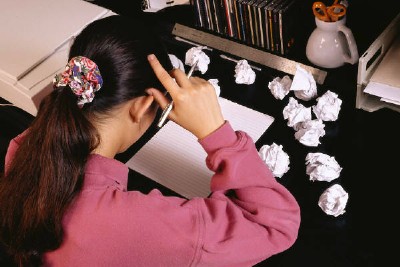 When it comes to the explanation question on an essay, it is important to have relevant examples to back up a student's claim/belief.
For example, in response to the question "Why is this college your top choice?" a student could mention the strength of a particular program the school is known for that is also their field of interest or mention the successful track record of its graduates (throwing in notable alumni names would be a great touch).
Essay Question #2: The Description Question
Similar to the explanation question, seeing a description question on an essay prompt means discussing a particular topic within the word count. However, the difference is that description questions typically ask the essay writer to write about him/herself. Through the use of description, the reviewer of the essay has a better understanding of who the student writer is and his/her personality.
Personal statements are a widely known example of a descriptive essay. Depending on the word count, come up with a minimum of 2 (no more than 3) topics that apply to you and include relevant examples/experiences to back it up. When writing about yourself, make sure to focus on positive traits, characteristics, etc.
Although it is good to play up your personality and achievements, don't go overboard. An essay that is full of ego or boasting typically won't go over well with a panel of reviewers. Be honest and sincere.
Essay Question #3: The Issue Discussion Question
If an essay question doesn't ask about yourself or your goals, chances are it's going to ask for your opinion about a particular issue. This is the issue discussion question. The type of issue reference ranges widely from subjects like current events, highly debated topics, politics or educational matters.
This is where it is essential to know your facts in order to strengthen your viewpoint on the issue. The side of the issue you choose doesn't matter and does not affect your overall score. What does matter is how logical and persuasive your essay is.