High schools all over the country have now implemented numerous curriculum, programs and other resources designed to improve students' chances of being accepted into a college or university. AP courses and exams are among the most popular ways high school students are giving themselves the opportunity to get ahead of the game and allow them to get a glimpse of what higher education has to offer. While not mandatory, AP courses and exams at the high school level can make a positive impact on any students' future college career.
What Are AP Courses?
AP is short for "Advanced Placement." AP courses are college-level, which means students can expect to work on assignments that are much more advanced compared to their high school level classes. There are currently 37 AP courses available for 22 different subjects. Not all schools offer the same types of courses. Subjects range from English, Biology, Chemistry and Computer Science to Spanish, Psychology, Studio Art and U.S. History, among many, many others.
What Are AP Exams?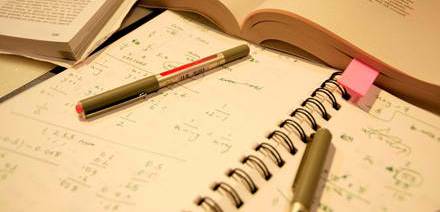 When high school students enroll in AP courses, they have to demonstrate that they understand what they've been taught by taking and passing the AP exam for each respective course. If students pass the AP exams with a 3, 4 or 5, they'll also receive college credit for each exam completed.
To take the AP exams there is a fee that must be paid beforehand, which is currently $86 per exam. However, there is financial aid assistance available for students from low-income families.
Advantages of Taking AP Courses & Exams
Not only are more high school students opting to take AP courses and exams, studies show that in recent years the number of students successfully passing the AP exams has increased as well. Students that are on the fence as to whether or not it's worthwhile to enroll in these types of college-level courses will want to take the following benefits into consideration when making their decision:
It gives high school students the opportunity to earn college credit. In order to graduate from a college or university, a certain number of college credits must be obtained. Going into college with credits already under a student's belt is a great way to put them ahead and possibly speed up the time frame in which they hope to graduate.
It allows students to skip some 101 classes. Depending on the AP course(s) and exam(s) taken, incoming freshmen with AP credits may be eligible to go straight into their core classes instead of relearning subjects already taken in high school.
AP credits are impressive to colleges and universities. Nothing demonstrates how serious a student is about their college career than by having AP scores and credits completed during high school. Many colleges specifically look for candidates with these types of academic accomplishments.
It better prepares students for college life. Going from high school to college is culture shock enough but being exposed to AP courses and exams is a fitting way to introduce students to this next phase in their lives.