There is a lot that goes on during your first year in college, so much so that it can become a bit overwhelming.  You will be moving away from home, meeting new people, school work, social activities and the list continues. Listen to the advice that you will be getting from many people and from various modes of literary and internet dissemination.  Some may be very helpful and other may not be too useful, but all information obtained can be helpful in some way.
Having said this, I hope the next few tips will provide a little insight or help calm some nervousness you may be having.  A couple of the helpful hints may seem off the wall, but remember experience and, if you think about it, being practical guide some of this information.
Go to class every day.  You are usually not graded for attendance in the university setting, but it is important that you attend.  This can help improve your grade significantly.  Do not count on a friend to take notes, what you deem important they may not.
Bathroom attire.  What?  Yes, bathroom attire.  Invest in some shower slippers for the shower or wear your shoes when entering the bathroom.  Remember, if you are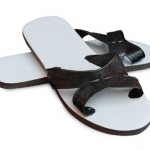 living in a dorm, you are sharing the bathroom with many other people.  No matter how well that bathroom is cleaned daily, traffic in and out does not cease.  All sorts of "things" can be there.  Avoid any infections or stepping in some partier's left over drink or what have you.
Get to know your professors.  Believe it or not, professors usually enjoy meeting their students at their office hours. They are willing to help if you have a question or if you are struggling in the class.
Time for yourself.  Make sure to set aside some time to relax.  School and studying can be taxing, take some time to relax and de-stress.  Your body and mind will thank you.
Keep a calendar.  You are going to find that you have a lot more to do in college and you need to make sure to keep appointments and deadlines for school work.  Assignments, projects, exams, meetings and much more tend to sneak up on you.  You need to be prepared and write down dates.  This will also help you to manage your time a little better.
Eat a balanced diet.  "Yes, mom, I know" is probably your reaction to that hint/comment, but with such busy schedules you will sometimes forget to eat or eat quickly and not the healthiest choices.  You want to stay healthy and not get sick, so eat right to keep that immune system at top notch.
Get involved outside the classroom.  By getting involved on campus, you will meet new people and get to know the campus better.  There are many clubs or intramural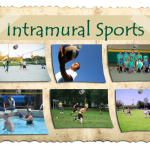 sports that you can attend that will help you on many levels.
Stay safe.  Sounds redundant, doesn't it?  That should be a given.  Have emergency numbers on hand, stored on your phone such as:  Campus Police, any Emergency line, and the Health Center.  At night, always walk with someone, male or female.  Campus safety will probably even provide an escort if it is late.  Again, this may be something you know, but may overlook having to concentrate on so many other things.
Enjoy yourself.  Yes, you are there to keep up your grades and receive that degree, but have fun while you are at it.  There are a lot of activities around you, just remember to schedule a time for everything work and PLAY!!!  Enjoy your college years.  Good luck!