Many start their collegiate education in a community college for various reasons:  need credits, financially easier, or not ready for a 4 year institution.  Community colleges are great schools to attend and find what you want to get a degree in.  In fact financially and academically, it may be to your benefit.
Community colleges offer high quality courses at usually less expensive rates.  This creates a more attractive route in receiving your education.  Actually the rate of transfer students getting into 4 year institutions is higher in most cases than starting in as a freshman.  The following are suggestions to try in order to make transitioning to a four year institution a bit smoother.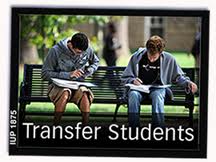 Get your Associate Degree:  Take full advantage of your education at a community college.  Make certain that all your pre-requisites are out of the way to help the transfer process.  More credits are likely to transfer if you attain your Associate Degree.
Get Involved:  Use these years to build your resume.  Apply to internships, get involved in academic organizations, school clubs, and even take on community service.  All of this looks great on both your resume for work and on your application for a four year institution.
Do Not Forget about Advisors in both Institutions:  Regular communication with an advisor at your school is a must to make sure you are on track for transferring.  Another important advisor to get to know would be one at the four year institution you are planning to transfer to.  They can ensure you taking the correct transferable course, due to that fact that different schools have varying transfer units.  Plus by meeting advisors from the four year school may give you an edge when it is time to apply.
Decide on a Major:  Maybe not right away, but the sooner you make that decision, the sooner you can concentrate on specific courses you need to take to get into different programs at the University.
Apply to Those Scholarships:  There are many scholarships out there just waiting for you to apply to.  Do your research and apply to any and every scholarship you qualify for.  Many schools have scholarships available to transfer students and filling out the FAFSA will help in terms of grants or loans.  Any amount lessens the financial burden.
Make sure not to stray from your main goal, to graduate with a degree.  There are going to be many influences and distracting factors that can interfere with your academic objective.  Keep your eye on the prize and good luck with your education.