Interning is a vital component of a student's college education. While not mandatory, taking part in such an experience has the potential to open many doors for interns that would otherwise be closed to them. The question of where to apply for an internship may be a bit challenging for first time intern wannabes. Depending on what a student is majoring in, narrowing down the choices according to discipline is an effective method for weeding out irrelevant opportunities.
Another tip for students trying to navigate their way through the long list of companies hiring interns is to aim small–literally. Start-ups and other forms of small businesses are in just as much need of extra hands as their much larger, more reputable counterparts. Even if a student isn't familiar with some (or any) of the small businesses they're considering, it's worth applying to, especially if the company is in an industry directly related to a student's degree program.
Increase Your College Internship Odds
The odds of getting hired for an internship is much higher through small businesses as opposed to big name companies. Being brought into a start-up workplace atmosphere gives students the chance to meet and interact with all employees and departments. Larger corporations typically have interns work within designated departments, making it difficult to observe how the rest of the company operates. This tends to be the complete opposite for interns at a start-up.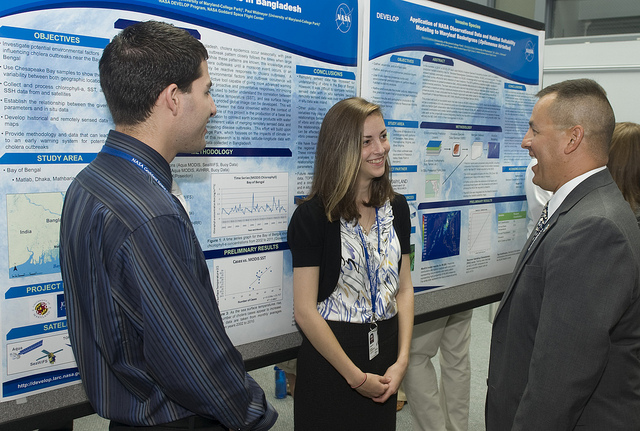 The good thing about being able to work alongside other people in a small business setting–even if they aren't in an intern's assigned department–is that it provides a window into what role each person plays and how it contributes to the day-to-day operations.
Having insight into the "bigger picture" is very beneficial for interns to understand that it takes more than one person or department to run a company, regardless of size.
The Possibilities with Internships
It could also serve as a chance for them to gain interest in something outside of their discipline. After all, internships are about gaining real world working experience, which could help a student ultimately decide whether their current major is the right fit or if they should consider switching to a different one.
Another upside to internships through small businesses is that interns have a better shot at receiving hands-on training. Oftentimes, interns are simply required to "shadow" their assigned employee and may get lucky enough to help with a project or two. But in a small business world, every person counts and that includes the input and efforts of interns.
Start-ups Offer More Internship Experiences
On a related note, interning in a start-up environment usually offers much more flexibility compared to working in a stereotypical cubicle filled corporate office. Many small businesses don't require employees to wear suits to work every day and encourage a more casual, collaborative atmosphere, which goes hand-in-hand with the lifestyle of a college student. In this type of setting, the CEO can be just as interactive with the interns as the regular employees. Having access to top level professionals within a small business workplace could open the doors for possible mentoring, as well as consideration for future job openings within the company.