Skype is one of the most common features used on the Internet today. What better way to keep in touch with friends and family than by being able to see, hear and communicate with them online, regardless of distance? Over the years Skype has expanded outside of personal uses and is quickly becoming common in the workforce. How so? Job interviews, for one thing. It is no longer considered unusual for employers and hiring managers to request and schedule Skype interviews with potential candidates.
College graduates may be well versed in the use of Skype for communicating with friends and family but when it comes to interviews, it is important to learn the ropes of using technology to their advantage. Whether in front of a hiring manager physically or virtually, the rules are still the same: be professional, polished and–most important–prepared for anything.
Tip #1: Still Dress to Impress
One of the running jokes for using webcams in interviews and business meetings is that people tend to dress their top half for business and the bottom half for lounging. The image of a guy or gal in a dress shirt or nice blouse, paired with pajama bottoms or just underwear and slippers is a common picture that pops into most people's heads when thinking about conducting business via Skype.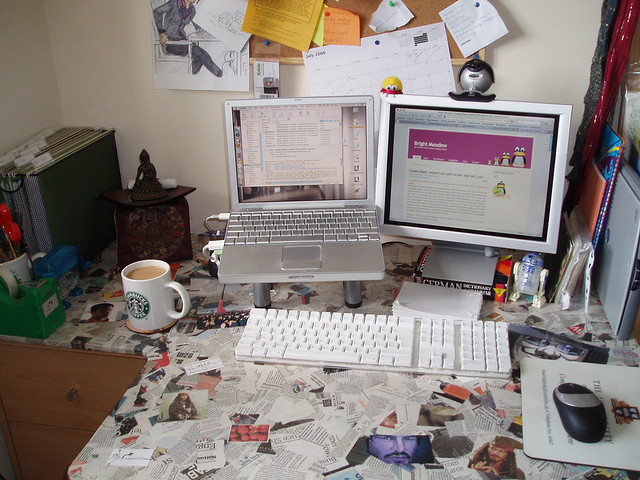 However, the reality is that job interviews should be taken just as seriously as if the interviewee were appearing at the actual office. That means dressing up from head to toe–never assume that you'll be seated the entire time.
In some instances, you might be asked to stand up or you could find yourself needing to stand or move around to reach for paperwork or other items during the interview. The last thing any interviewer wants to see is a person's boxer shorts or pajama pants.
Tip #2: Clear the Area
Just as with phone interviews, having a quiet environment is crucial to the quality of the meeting when using Skype. But unlike talking on the phone, the person on the other end of the webcam can see you and your surroundings. Pick a place that is not only quiet but clean and organized, too. That means no dirty mounds of clothes, photo collages on the wall, beer bottles and cans on the desk or other distracting items.
Live at home or with roommates? Make everyone aware of the date and time frame your Skype interview will be taking place and ask them to not disturb you for any reason during that time. It also helps to ask them to keep any conversation to a low hum and avoid blasting the television and/or radio.
Tip #3: Make Sure Your Connection is Solid
The worst thing that could happen during a Skype interview is losing connectivity or dealing with audio/video issues. As soon as you know the date and time of the interview, do a run through with Skype to ensure that everything is working properly. Have a plan B in place just in case any issues can't be resolved in a timely manner.