Losing one or both parents is an unimaginable situation to be in, especially for young students still in school. While this is a difficult time in a young person's life, it doesn't mean their life has to be put on hold forever. Those with aspirations of going to college don't necessarily have to worry about where the funding will come from because there are many scholarships designed specifically for students of parents that have passed away.
W.H. "Howie" McClennan Scholarship
Children of firefights know that their parents put themselves in harm's way each time they head to a fire. The W.H. "Howie" McClennan Scholarship was created to help benefit the children of firefighters who have lost a parent in the line of duty. Applicants must have plans to attend an accredited college, university, vocational or trade school. In addition to filling out the official application form, other materials that must also be submitted include an official copy of a student's high school transcript, brief essay and two letters of recommendation.
The winner of the scholarship receives $2,500 and may be renewable for up to four years.
Police Family Survivors Fund Scholarships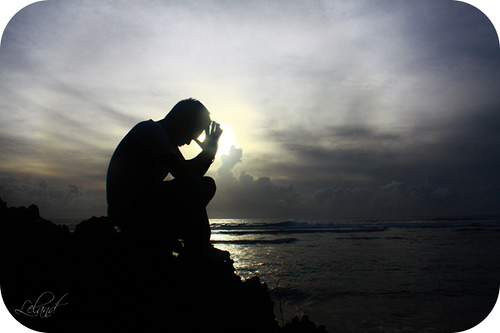 Police officers face a lot of risk and matters of life and death on a regular basis. Because of the financial difficulty that families encounter when they've lost a loved one in the line of duty, the Police Family Survivors Fund Scholarship awards up to $1,500 per year for the children of police officers killed in the line of duty.
Applicants must be a graduating high school senior planning on attending an accredited 4-year college, university, technical or vocational school. The financial award may be eligible for renewal.
LIFE Lessons Scholarship Program
Submitting an essay or video could mean potentially winning a scholarship ranging from $2,000 to $15,000 for school. Students between 17-24 years of age who have lost a parent or legal guardian may want to consider the LIFE Lessons Scholarship Program. There are several awards given each year. Applicants must choose one of the two submission methods, as well as be currently enrolled in (or plan on applying to) a US trade, vocational school or accredited college or university.
The first method of submission is in the form of a 500-word essay. Five first runner-ups will each receive $7,500. Four second runner-ups will each receive $5,000 and eight third runner-ups will each receive $2,000.
The second method of submission is to send in a 3 minute video. One first runner-up will receive $7,500 award. Two second runner-ups will each receive $5,000 and two third runner-ups will each receive $2,000.
One grand prize winner from each category will be chosen for a financial aid award in the amount of $15,000.
Breast cancer is a disease that has affected a large number of people. Current college students as well as graduating high school seniors that have lost a parent to breast cancer (or are dealing with the disease presently) may qualify for the All About Pink Scholarship. Students that meet the other requirements, including maintaining a minimum 2.0 GPA, could qualify for the $1,000 award.