Summer school during the high school years used to be a bad thing. When it comes to college, attending summer school means quite the opposite. First time college bound students may even be surprised to learn that their campus offers winter classes as well.
Taking on a summer and/or winter session in addition to regular semesters is a popular move made by students wishing to knock out certain classes in order to ensure they gradate on time or even earlier. However, enrolling in these sessions is not mandatory and, in reality, may not be recommended for everyone.
But if you're curious as to whether or not earning additional college credits via summer or winter session could be beneficial to you, below are some points to keep in mind:
Pro: Get Ahead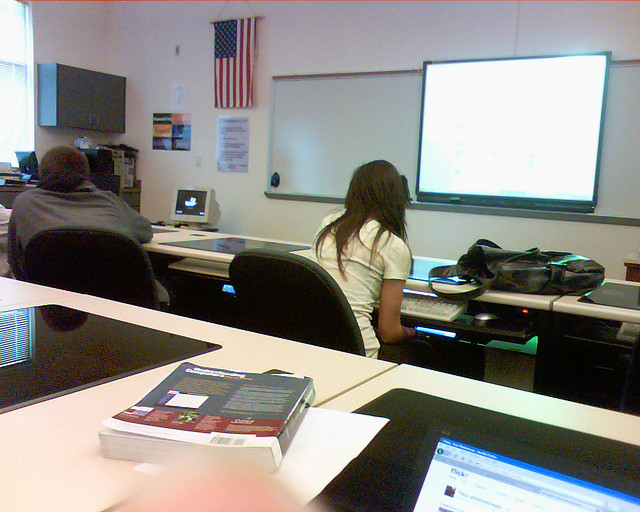 Regardless of what a student plans on majoring in, there are a ton of college credits that must be acquired to stay on track towards graduating.
There's no better way to secure graduating on time than by taking a few courses during the summer or winter session.
Earning credits this way means less stress about trying to get into classes during the regular semester, as well as allowing students to get closer to being able to take on core classes that count towards their major.
Con: Not Always Guaranteed
Not all colleges and universities offer summer and winter sessions. For those that do, there is typically a very limited list of courses to enroll in.
If the class(es) you're interested in aren't available during these times, that means having to wait like everybody else for regular class registration to roll around.
Pro: Shorter Duration
Instead of sitting through a long lecture class for an entire semester, summer and winter sessions are only a few weeks long. That means a student can literally get in and get out, while earning complete credit for their participation. Such an advantage is especially beneficial for classes a student may not find very interesting.
Con: Shorter Duration (You Read Right)
Summer and winter classes are shorter but it can be both a blessing and a curse. Although such classes are shorter in duration, that doesn't meant the nature of the work will be easy. In fact, courses taken during summer and winter sessions are known for being even more challenging. So you could be working much harder than expected.
Pro: Maintain Good Habits
Even though it doesn't seem particularly fun to be in classes for most of the summer or winter, such an arrangement is great for helping students maintain their routine of staying focused and productive. Students tend to indulge in being lazy and unmotivated during summer and winter breaks, which sometimes ends up following them back into the classroom once school starts back up again.
Con: Always on the Grind
Not getting a break in between semesters can lead to students feeling burned out and stressed out. Getting ahead is great but so is having the opportunity to get away from everything school-related.