Financial aid is a must for virtually every student in college. With more working professionals contributing to the makeup of a college's student body, financial aid opportunities for this particular group are just as important as for incoming freshmen and graduate students. Adults returning to school to pursue/finish a degree or complete a certification course have the ability to fund their education through scholarships and grants.
If you've never thought about the possibility of applying for and receiving money for college because you're a working professional, there's no time like the present to begin exploring which opportunities are out there and perfect for your situation. This alternative to affording school is much more cost-effective compared to taking out loans.
Below are just a handful of scholarships and grants out there that are specifically designed to help working professionals accomplish their educational goals without going for broke:
Business & Professionals Women's Foundation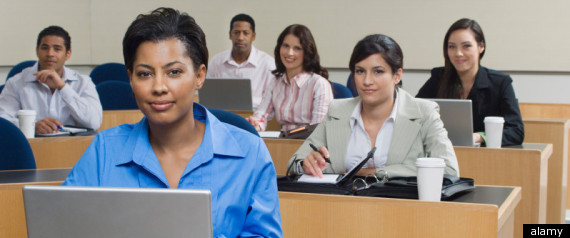 This foundation offers a variety of scholarship opportunities just for female working professionals in order to assist them in advancing in their respective fields. While each scholarship has its own rules and requirements, members of the foundation must be at least 25 years of age.
Purdue Span Plan Grants
Purdue University is committed to helping working professionals that did not have an opportunity to complete their 4-year degrees back when they were of traditional college age. By providing useful resources, programs and other essential services, the Purdue Span Plan encourages adults/working professionals to continue their education and finish what they started.
NCCF Scholarship Program
Short for the National Collegiate Cancer Foundation, this scholarship opportunity is geared towards working professionals that are cancer survivors (age 18-35) who were not able to complete their degrees or return to school due to their battles with cancer.
Michigan Adult Part-Time Grants
Working professionals living in Michigan that have been out of high school for 2+ years but have always wanted to go back to school for their degree can apply for grants through their state. These grants are need-based and geared towards adults planning on enrolling in a post-secondary institution part-time.
Professional Association Grants & Scholarships
Adults currently employed in the following fields more than likely are eligible for various grants and scholarships: teaching, nursing, science, physical therapy, technology, engineering and chemistry. Working professionals that are members of any associations related to their career are encouraged to contact these organizations in order to find out if there are any financial aid programs or opportunities they can apply for.
Tuition Reimbursement Programs
Many companies are eager to help employees aiming to advance their skills. Working professional may be able to solve a lot of their issues with affording college by visiting their job's HR department to inquire about the availability of tuition reimbursement programs. There are certain rules and regulations that must be followed if an employer does offer a tuition reimbursement program but the benefits are well worth initiating the process. It is also a good idea to see if there are additional scholarships or grants the employer offers if tuition reimbursement isn't an option.