There are scholarships for just about every type of student under the sun. So it makes sense that there would be a few that we'd probably consider to be weird, out of the box, crazy, unique, etc. Student athletes, community service leaders an academic whiz kids will always have their fair share of financial aid opportunities available to them in the form of scholarships and grants but the same can also be said for the not-so-average student in need of funds for school.
The scholarships listed below will undoubtedly catch the eye of many students looking for scholarships they could stand a good chance at getting.
NAAFA Fashion Design Scholarship
This doesn't sound like a not-s0-average student scholarship opportunity based on the name alone. However, according to the National Association to Advance Fat Acceptance, such a financial aid offer serves a purpose: to show students dealing with weight issues that being plus size doesn't make them different from anybody else.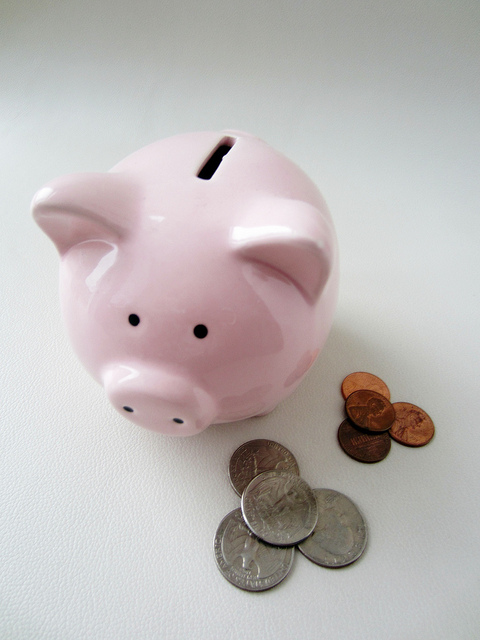 The NAAFA Fashion Design Scholarship was created to encourage emerging student designers to specialize in plus size fashions. Applicants must submit a 750 word essay, along with proof of current enrollment at an accredited fashion design school, as well as three illustration sketches that showcase their ideas for women's plus size fashion designs.
The winner receives $1,000.00.
The Klingon Language Institute is focused on promoting the importance of language study and Star Trek fans who actually speak Klingon may find their niche in applying for the Kor Memorial Scholarship. Despite the name of the institute, it is not mandatory for students to known the Klingon language but applicants are encouraged to be very creative in their applications in order to have a shot at being considered.
So if you took the time to learn the Na'vi language from Avatar or developed a dialect of your own, you could be that much closer to receiving the $500 award, in addition to providing other necessary paperwork, such as a resume, letters of recommendation and nomination letter, among other requirements.
Tall Clubs International Scholarship
Students that have grown up being mocked for their tall height now have the opportunity to get the last laugh. Tall Clubs International is a group that promotes the acceptance of tall people. One of the many ways they manage to achieve this is by offering a $1,000 scholarship award to male and female students who need the money for college.
Male applicants must be at least 6'2″ and female applicants must be at least 5'10" in height. The scholarship is only open to those under 21 years of age, who are getting ready to pursue a college education. Sponsorship by a local Tall Club member is also required in order to be considered a serious candidate.
Just as Tall Clubs International provides financial assistance for students known for their much taller statures, there are also scholarship opportunities for much shorter students. The Billy Barty Foundation awards two $1,000 scholarships to students that are 4'10" or shorter. Applicants must show medical proof of dwarfism in order to be considered, among other requirements.