The hospitality, travel and tourism industry is one that continues to enjoy business, regardless of the economic times. To accommodate the growth in hospitality, a number of career options are now available. As a result, colleges and universities have strengthened their hospitality degree programs to properly prepare students for the job search after graduation.
Pursuing a career in hospitality is one that's not only rewarding but provides plenty of room for advancement, including the ability to seek employment in a variety of settings and locations. Seeking scholarship opportunities should be one of the first steps students take in the process of financing their education. Hospitality majors will want to look for specific scholarships that are geared towards their industry of interest.
AH&LEF Incoming Freshman Scholarship
As the name suggests, this scholarship specifically targets incoming freshmen that plan on majoring in hospitality at the undergraduate level. Students that are full-time and working towards a bachelor's degree are eligible to receive an award in the amount of $2,000, while full-time students pursuing an associate's degree receive $1,000 amount if chosen.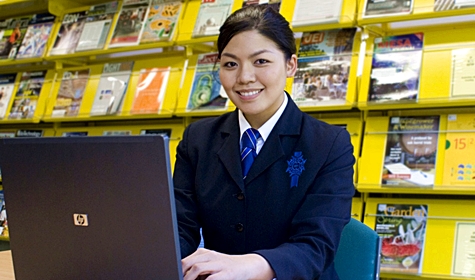 To apply for the AH&LEF Incoming Freshmen Scholarship, applicants must be a U.S. citizen or permanent U.S. resident, currently enrolled at a U.S. college or university undergraduate hospitality degree program, have at least 12 credit hours lined up for the upcoming fall/spring semesters and maintain a minimum cumulative GPA of 2.0. View Site
NEWH The Hospitality Industry Network
Students interested in entering a career in the hospitality industry can greatly benefit from receiving a scholarship through the NEWH The Hospitality Industry Network. To be eligible, applicants must be able to demonstrate financial need, have firm plans to seek employment in the hospitality industry, maintain a 3.0 GPA or higher, be currently enrolled at an accredited post-secondary school and have completed at least half of the requirements necessary for their intended degree or program certification. View Site
An official transcript and letters of recommendations, along with an essay answering the prompts provided need to accompany the application.
Bill Schwartz Memorial Scholarship
Students studying hospitality in the state of Ohio will want to apply for the Bill Schwartz Memorial Scholarship. Each year one recipient is chosen to receive the $1,000 award, which is renewable for up to 2 years. However, freshmen are not eligible for this opportunity. Full-time sophomores, juniors and seniors must maintain at least a 2.5 GPA, be a resident of Ohio and enrolled at an accredited post-secondary school, majoring in hospitality. Download Application
Minorities in Hospitality Scholars Program
This scholarship opportunity is ideal for minority students hoping to make an impact in the hospitality industry. Each year, the IFA Educational Foundation and Choice Hotels International recognizes its winner with a $20,000 award amount, which is to be used for tuition and books.
To be eligible, applicants must be enrolled at an accredited college or university, be a hospitality major, a U.S. citizen and recognized as a member of a minority group. Freshmen are not eligible to apply for this scholarship. A completed submission consists of the application form, official transcript and a short essay of no more than 500 words. View Scholarships