Deadlines are a huge part of the college application process. Schools have more than their fair share of applications to go through and setting strict deadlines helps them keep the system moving like a well-oiled machine. But not all campuses operate this way. There are a few different types of admissions policies, such as early action, open admission and rolling admission.
Rolling admissions in particular are one of type of policy that isn't as widely used by colleges and universities but for the institutions that do implement them, students might find the flexibility they need and less stress when dealing with the process of submitting applications to several schools.
What makes rolling admissions different from other types of policies is that it allows students a much wider window of time to submit their applications. In some cases, colleges that implement rolling admissions accept applications right up until the time classes start. However, it is possible to still apply "early" for a rolling admissions policy.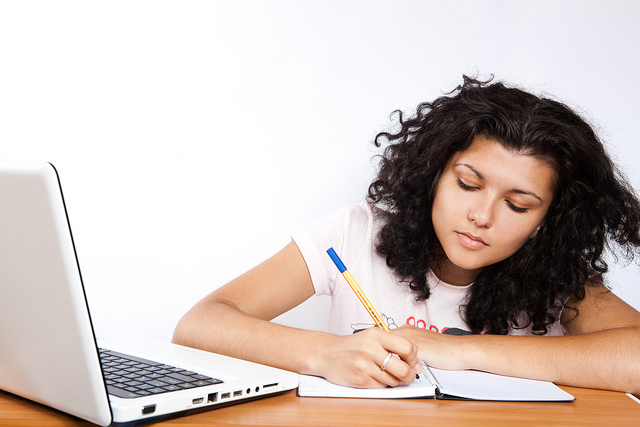 This might seem like a dream come true for students looking for an "easy" way into college but there are pros and cons that come with choosing to submit to campuses that welcome rolling admissions submissions.
Pros to Rolling Admissions
– Opportunity to receive a decision from colleges early…as short as a few weeks.
– Huge window of time to put together an application submission, meaning no rushing or high stress levels.
– If applying early in the rolling admissions policy, students improve the odds of getting "first dibs" on things like housing, choosing courses and consideration for scholarships.
– Submitting to colleges with rolling admissions means that getting rejected by some still leaves plenty of time for acceptance by others.
– Gives students with several acceptance offers the opportunity to wait longer to make a decision without worrying about any offers being rescinded.
Cons to Rolling Admissions
– Waiting too long to submit during the rolling admissions process means potentially getting poor picks on things like housing, choosing courses and consideration for scholarships.
– Late applicants may not be eligible to get as much financial aid as they could if they had applied earlier.
– Waiting too long to submit could mean missing other important deadlines (refer to the first item on the cons list).
A few colleges and universities that are known for rolling admissions include but are not limited to: University of Pittsburgh, Rutgers University, Penn State, University of Minnesota and Indiana University.
When used wisely, there is no reason why students can't use rolling admissions to their advantage. To experience the best results/outcome, it is better for students to send in their applications early, even if opting for a school that uses rolling admissions. Just because campuses allow last minute submissions it doesn't mean it's a guarantee that applicants will be accepted, which is very important to keep in mind.
Because there is a bigger time frame for putting together the application, it leaves little room for excuses for sending in a weak or incomplete submission.