Resumes are typically thought to only come into play when a person is trying to find a job. However, this important document also appears during the college years. After all, students in higher education are working towards eventually becoming employed in the workforce upon graduation. So what about high school students? The reality is that it's never too early to start learning about resumes and how to put one together, even in high school.
Whether students in high school plan to go on to college after graduating or jumping right into getting a job, a resume is going to come into the picture sooner or later. Therefore, it's a good idea for high schoolers and their parents to begin learning the basics for creating a resume.
The biggest concern most students in high school have when it comes to the subject of resumes is that they don't have any significant experience to list. Unless a student hasn't done a single thing during high school other than show up to class, chances are there's some kind of material that could be used for a resume.
Look At Your Extracurricular Activities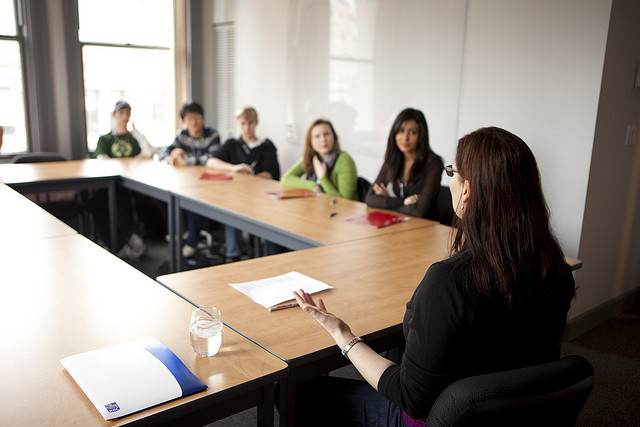 A majority of high schoolers take part in some form of extracurricular activity. Aside from serving as a great outlet that gets students involved in things outside of the classroom, these activities also work for creating a resume.
Don't just list the name of the extracurricular activity–state what role or position was held and jot down a few sentences related to any tasks and/or responsibilities performed during that time.
Highlight Accomplishments
What makes resumes strong isn't just limited to the experiences a person lists but their accomplishments. For example, listing volunteer work is a good move for a high school student's resume but what would stand out even more is a description of how a student volunteer helped raise money for a charity or was in charge of organizing a major event.
List Honors & Awards
Similar to highlighting accomplishments, high schoolers will want to keep close track of the awards, honors and/or certifications they've received since freshman year. Resumes should contain all honors and awards, not just the top tier stuff. Any positive form of recognition by a school, group, teacher or organization is worth noting on a resume.
Keep copies of awards, certificates and other documents organized and in a safe place in case you are asked to provide copies or other forms of proof of receiving certain awards and honors.
Prioritize
Many high school students might be intimidated into thinking that the longer their resume is, the better it makes them look. However, resumes should be all about quality not quantity. Instead of listing every single club you've been a part of in school, focus on the ones you've belonged to the longest.
The idea is that the people that look at resumes want to get a sense that a person is reliable, dependable and loyal. Looking at a resume filled with various, short-term associations could make someone come across as flighty, uninterested or indecisive.