The agony over trying to find affordable textbooks is one that every college student can expect to encounter. Over the years, however, new method have made it possible for students to get the textbooks they need for their courses without totally draining their wallets. While there is the option of purchasing used books, downloading digital copies or borrowing/sharing with friends, another alternative is available that is causing many students to look at the concept of acquiring textbooks in a whole new way: renting.
Because of the popularity of this concept, more campuses are jumping on board to offer textbook renting services to its students. In 2009, studies showed that about 300 colleges provided this service but in 2010, that number jumped to 1,500 and is expected to continue to grow in the future.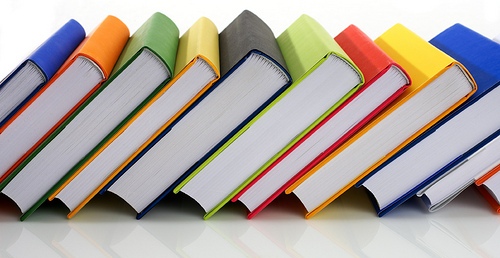 So is renting textbooks for the term worth it? Below are a list of pros and cons that students should carefully consider before trying it out:
Advantages to Renting Textbooks
Save Money: It's easy for a student to spend hundreds of extra dollars or more per semester/quarter on textbooks alone. Renting services typically allow a student to save as much as 50% off a book's original price.
It's Convenient: Students no longer have to worry about dealing with the campus bookstore if they opt for a textbook rental service online. All they have to do is choose their book(s), pay during checkout and wait for the books to arrive at their doorstep.
Eliminates The Step of Selling Back Books: Many students end up disappointed with how little they make when it's time to sell their textbooks back at the end of the semester/quarter. With renting, this part of the process is no longer necessary.
Rent For As Long As You Need: By renting books, students have the option of returning the textbooks when they're done, instead of waiting until the end of the semester/quarter to sell books back.
Disadvantages to Renting Textbooks
Not Recommended For All Courses: This is mainly the case for students enrolled in courses that require the same textbook for more than one term. In such situations, it is ideal to purchase the actual book.
Fine Print: Students that fail to read the fine print could find their credit cards being charged penalty fees for things like causing damage to the pages/book, highlighting/writing/making notes in the book, keeping it past the due date, etc.
May Not End Up Saving Money: Not all textbooks available for rental are going to save students money. In some cases, a student may as well buy instead of rent.
Not Ideal If You Want to Keep The Book: This seems like common sense but it is still good to point out that students wishing to keep their textbooks after their courses have ended will want to stick to buying instead of renting.
The best way to find out if renting will truly save a student more money is to crunch the numbers beforehand. Find out what textbooks you'll officially need for the term and begin comparing purchase prices with rental prices.