Not everything in college is mandatory for students but a majority of the "optionals" available typically end up becoming very beneficial. Joining professional organizations are a prime example. Just about every industry has one or more professional organizations directly related to it. Networking is a core foundation for business, which is one of the main reasons why these types of groups were created in the first place.
You don't have to be graduated with a degree and already in the workforce to be considered for membership into a professional organization. Many openly welcome students currently in college. In fact, joining this type of group while still in school is the perfect setup for opening the door to even more networking and job opportunities once graduation comes around.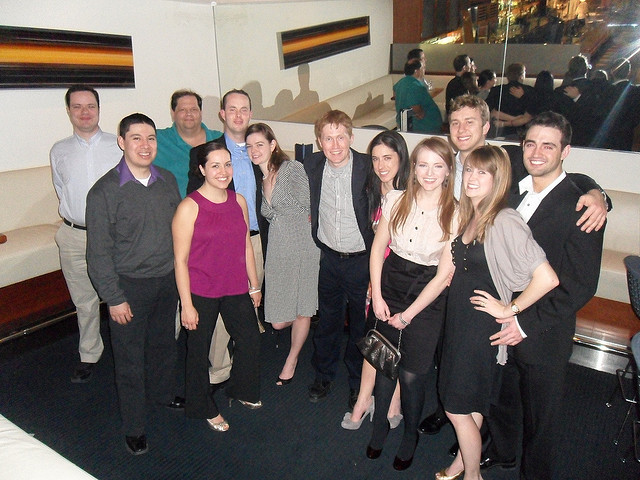 What exactly is a professional organization? Also known as a professional association, this type of group is made up of professional individuals that work in the same field/industry/discipline. In order to become a part of the organization, individuals may have to fill out an application, be initiated or recommended by someone already in the group.
Professional organizations operate as regulatory bodies, which means its members must agree to and follow a set of standards and guidelines. Using these systems of conduct, the organization has the ability to ensure that its members are following the moral, ethical and even licensure standards.
Members of professional associations often enjoy perks, such as special discounts for certain services, special invites to networking mixers, as well as attending meetings, panels, workshops and other events related to the industry they're in.
Many professional organizations have student oriented membership plans, which could include discounted fees. Student members often get to enjoy the same benefits as traditional members. But the perks for students tends to be even better. How so?
Mixing and mingling with others in a professional association introduces students to people currently in the field they themselves are working towards becoming a part of. This provides ample opportunity to meet with and develop working relationships with professionals that could help student members in areas like requesting letters of recommendation, seeking job openings and even acquiring a mentor. Such opportunities could end up being very hard to come by otherwise, especially when it comes to finding a job.
Attending meetings, workshops and seminars give students the chance to get even more hands-on experience with the tools of the trade for whatever profession they plan on pursuing after school. While college courses do offer the basics, training events put on by professional associations ensures that student members stay up to date on the latest trends and methodologies as they apply to that particular industry.
Professional organizations care a lot about higher education and do their part to help students achieve their academic and career goals. This includes offering their own grants and scholarships to qualifying candidates. Student members, especially new ones, are often the first to be considered for these financial aid opportunities.