Project Manager Professional (PMP)
After graduating high school or college with an associative or bachelor's degree many people have gone into project management.  Project manager professionals (PMP) have many responsibilities such as planning, executing and closing of any project usually related to the construction industry, architecture, computer networking, telecommunications or software development to name a few.  They are also responsible for managing the triple constraints for any project (scope) meaning managing cost, time and quality.
PMP Certification
Each project gives the PMP more experience within this field which looks great on a resume for the potential client.  Now there is also a PMP Certification that will look even more impressive on a resume.
In the past there was no official benchmark to prove ones expertise in this particular area.  Now with the need to monitor industry standards PMP certification covers the skills needed as a PMP.  This certification may help boost you salary and make you stand-out as a more appealing candidate to certain jobs.
It is globally recognized and demanded and since the PMP certification focuses on all the vital components of a professional project (budgeting, managing scope, design, scheduling and quality control), it proves your expertise in managing projects.  Many of these qualities are developed over time so you may already possess many if not all of them.  The next natural step is obtaining your certification.
Who Hires PMP Certified Project Managers
In an attempt to improve success rates of projects in all areas of knowledge, government, commercial and other organizations employ PMP certified project managers. The certification is internationally accepted which opens the range of possibilities the PMP certification holder has.
The certification may also be helpful in trying to find jobs for self-employed project managers selling their services to customers.  Many contractors hire certified PMPs to make their bids and proposals more attractive.
Obtaining your PMP Certification
Candidates must have: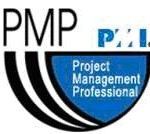 Three years of experience in project management along with a 4-year degree (bachelor's or the global equivalent).  Experience includes 4,500 hours leading and directing projects and 35 hours of project management education.
OR
Five years of experience with a secondary diploma (high school or the global equivalent).  This is 7,500 hours of leading and directing projects and 35 hours of project management education.
A PMP review board will read the application and approve the candidate's work history.  When accepted the candidate takes an exam offered by the Project Management Institute (PMI) available throughout the world with a majority offered in the US.
Also as part of PMI's continuing certification requirements program, after receiving a PMP credential the holder needs to earn 60 Professional Development Units (PDU's) per three-year cycle (activities such as researching, authoring articles, speaking on project management-related topics, or being engaged full time in project management).  More information can be found at www.pmi.org.
PMP Training: Examination Process
The exam consists of 200 questions. 25 are pre-release items, which are not included in exam scoring. The score is calculated based on the other 175 items. Through PMI's partner Prometric there is a computer-based test offered through their global network of Prometric testing centers and for those locations without Prometric testing centers nearby there is also a paper-based option.
There is also preparation assistance to help with passing the examination.  Via an internet search you can find many books, e-learning courses and classroom experiences for the PMP certification exam.