High school students looking for a new way to spend their time outside of the classroom might want to consider participating in a pre-college summer program. Never heard of this concept before? This alternative provides students with a great way to try out college life for themselves without the need to wait until after graduation.
What is a Pre-College Summer Program?
Just as students in college have the ability to participate in an internship in order to get a taste of what it's like to work in a real-world setting related to their major degree program, a pre-college summer program gives high school students the chance to do a trial-run of what it's like to be a college student, living and taking courses on campus.
Pre-college summer program participants are required to live on campus, attend classes and go through the daily activities that any typical college student would.
Do I Have to Pay for the Program?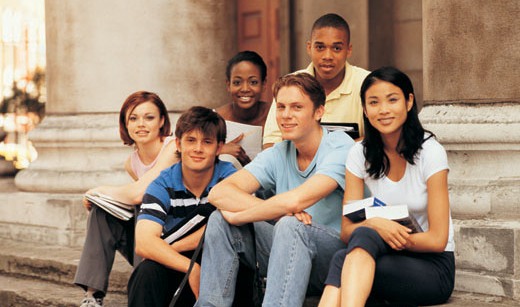 There are tuition fees and other related expenses that apply to enrolling in a pre-college summer program. The costs are considerably lower, compared to the regular tuition fees that students pay during the normal term. The actual costs varies from college to college, as well as what aspects of the program are covered in the final price. It is important to find out those details when researching pre-college summer programs and to obtain that information before committing to any school.
How Long Are the Pre-College Summer Programs?
Most programs last anywhere from one week to one month. The duration of a pre-college summer program is set by the colleges and universities.
What Can Students Expect From the Program?
While no two pre-college summer programs are the same, most students will be given an opportunity to attend and participate in college level courses in their area of interest. Class discussions, lab activities and field trips are other common occurrences in this type of program. However, there is typically no homework assigned or tests given, since the purpose of the program is to expose high school students to what it's like to be on a college campus.
Where Do the Students Live?
Depending on the college or university a student chooses to attend, housing will be offered either through the dormitories on campus or off campus housing facilities. Program participants are assigned a roommate who is also a high school student in the pre-college summer program. Roommates are chosen based on age, grade level and gender. However, in some programs, parents can request single occupancy housing for their child.
Do Students Receive College Credit?
In most cases, no. Pre-college summer programs are for the purpose of providing high school students with a sample of the college life experience, not for obtaining transferable credits.
How Do I Join?
There are plenty of free, pre-c0llege program directory websites available that spotlight featured colleges and universities offering these types of programs. Research all your options and contact the ones you are interested in considering so that you can get your questions and concerns addressed in order to help you make the right choice.