Artists today now have more advantages in their field, thanks to new software and programs designed to take art to a whole new level. In fact, the career options for those with natural artistic talents have expanded due to the combination of art and technology. Students hoping to enroll in an online art school have a wide selection to choose from, which include online art classes that are highly sought after. Below are a description of just a few of the many courses any artist would love to be a part of.
Online Graphic Design Classes

Although the term itself is fairly broad, the Graphic Design field has exploded in demand and popularity for the past few years. The great thing about this particular degree program is that it gives graduates flexibility in deciding what specific career path to pursue. Graphic designers have the ability to apply their skills and expertise in the fields of advertising, publishing, web design and marketing, among many others.
Taking online art classes in Graphic Design introduces students to concepts such as the principles of design, typography, anatomy of a website, illustration techniques, printing practices, computer graphics production and a score of other interesting subjects that all directly relate to pursuing this profession. The bulk of online art classes for Graphic Design deal with online technology, since much of the demand is for individuals with knowledge of websites, computers and design software. However, there is still the old school aspect of drafting concepts, sketches and ideas using good ole pencil and paper.
Online Illustration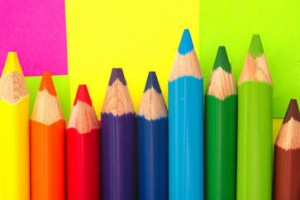 Classes
Artists who are interested in learning the latest software for design but still want to remain true to their pencil, paper and ink art form will find their niche with pursuing an Illustration degree. Online art classes focusing on this subject deal with all aspects of this type of art, including but not limited to: art history, illustration techniques and practices, figure drawing, light and color design and digital illustration.
Graduates with experience taking these types of online art classes have the training to go on to become professional children's book illustrators, work for a design firm or be part of a design team in the publishing and advertising fields. Many illustrators also have the option of working for themselves in freelance careers.
Online Photography Classes

With digital photography rapidly growing in popularity with the general public, those with an interest in this subject will enjoy taking online art classes that focus on perfecting one's photography skills. There are many art schools that have entire departments devoted to this subject. Students hoping to become professional photographers will find themselves introduced to a score of theories and practices through their online art classes. In addition to learning the basics of how to use a camera to take a good picture, students will also learn proper lighting techniques, how to use various studio equipment, digital imaging, retouching, visual communication skills, portrait photography and how to put together a portfolio.
The career paths for pro photographers include working freelance, being employed at the local newspaper, working for a magazine or having their work featured commercially for products, companies and even fashion advertising campaigns.