Photography is the perfect field for individuals that are creative, have a sharp eye and a fondness for working with the latest photography equipment and software. Making this talent into a profession can be a challenge, especially considering how much it costs to invest in the equipment needed to be successful.
However, scholarship and grant opportunities make it possible for photography students to receive the training needed to increase their chances of seeing their dreams of working in the photography field become a reality. Because these awards are being given to aspiring photographers, it is important to note that the submission process will likely include sending in a portfolio in a specific format.
The Presidential Talent Scholarship
School: University of West Florida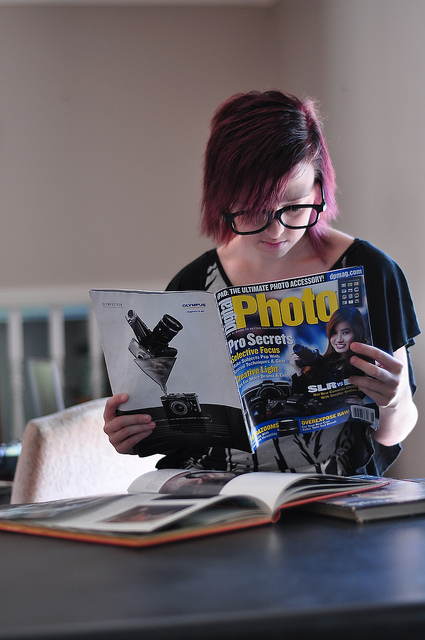 Aspiring photographers with hopes of getting accepted into the University of West Florida have a great financial aid opportunity available to them in the form of the Presidential Talent Scholarship. Awarded to incoming freshmen only, this scholarship is eligible for renewal for up to four years.
With the award amount totaling $1,500, winners can enjoy breathing room when it comes to the ability to afford their college education. However, in order for the award to be renewed, recipients must maintain at least a 3.0 GPA each year.
Applicants must include the official application form, one (1) letter of recommendation, copy of a high school transcript and a CD containing digital copies of a student's portfolio.
Jules H. Strauss Photography Scholarship
School: San Francisco State University
Full-time students majoring in Photography at San Francisco State University can submit themselves for the Jules H. Strauss Photography Scholarship. The award amount ranges from $200 to $1,000. Aside from being a full-time student, applicants must also maintain at least a 3.0 GPA, demonstrate financial need and have a strong portfolio of photographic works to submit for consideration.
Brooks Institute Presidential Grant
School: Brooks Institute
Each year the Brooks Institute opens the door for financial aid assistance to its new and returning students in the form of the Brooks Institute Presidential Grant. It is important for applicants to have accurate documentation/proof of financial need, as well as fulfill other criteria, which includes but is not limited to submitting an essay, one (1) letter of recommendation and show a strong academic record of excellence.
Award amounts range from $500 grants up to $2,000 grants.
NANPA Summit College Photography Scholarship Program
Organization: NANPA (North American Nature Photography Association)
Students looking for financial aid help outside of the schools they're applying to should take a look at the NANPA Summit College Photography Scholarship Program. Applicants must be at least 19 years of age and already enrolled at an accredited, 4-year college, university, vocational or trade school. Unlike other photography scholarships, students interested in this opportunity don't have to major in photography but they must demonstrate an interest in the field, along with submitting a portfolio of work.
In addition to filling out the application, students must also send in 1-2 letters of recommendation, 15 copies of their best photographic work and 5 additional copies of photos that are nature-oriented in theme.