Having a job during college isn't easy but for the many students trying to afford a higher education, it often can't be avoided. However, the type of job a student holds down during their college years could greatly enhance their resumes for use after graduation. You don't have to work at a large firm or some other impressive company during school in order to put together a strong resume to showcase after earning your degree.
Even the most mundane of jobs have their own skill sets that student employees can use to their advantage.
Restaurant Server
Working as a restaurant server (aka a waiter/waitress) is one of the most commonly held jobs around the country. There is no shortage of dine-in restaurants in need of quality staff and the opportunity to earn tips in addition to an hourly wage is very appealing to college students–not to mention the flexibility when it comes to schedules.
Although being a server may not seem like something to brag about on a resume, the truth is that this popular job choice does, in fact, teach specific skill sets that are applicable to a number of real-world careers.
For example, servers are required to operate in a purely customer-service oriented environment. Additionally, they're part of a team of staff, which encourages strong communication skills and the ability to work as a team player.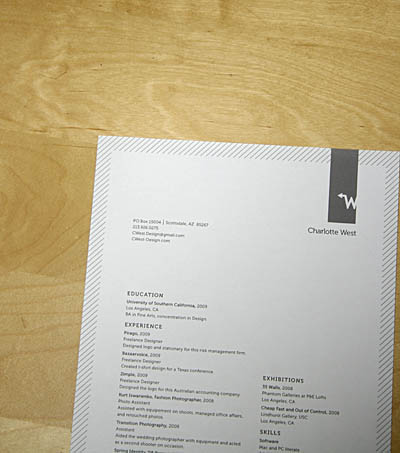 Basic skills like customer service, communication, working in a team and even multitasking are all highly valued by employers in a variety of industries.
Don't focus on the fact that you worked as a server on your resume–highlight what skills were strengthened and key experiences that shaped your professional work ethic during that period.
Brand Ambassador/Promoter
Brand ambassadors make great money while having fun promoting certain brands and products to the public at events like concerts, nightclubs, bars, sporting events, etc. Major companies use brand ambassadors to promote their goods and having such names appear on a resume is going to catch a potential employer's eye.
Working in promotions isn't all about partying while pushing products and samples. A lot of organization goes into every promotional event. Brand ambassadors are often responsible for delegating tasks to others, keeping track of inventory and time cards, dealing with marketing, interacting with the public, etc.
Running Your Own Business/Freelancing Services
What better way to demonstrate a variety of applicable workforce skills than by being your own boss? Many college students are taking it upon themselves to earn income through their own efforts. Whether you plan on continuing your entrepreneurial efforts after graduation or not, it is essential to include this work experience on your resume.
Students with a freelance background can also benefit from using this type of work experience to display on a resume. From web designers to writers and artists, the clients, projects and business contacts are all ideal for beefing up a resume that will make a student stand out among the competition.