They say "Practice makes perfect," but if practice involves spending money, reaching perfection could also mean a huge dent in a person's bank account. This couldn't be any more true than when it comes to hiring tutors to prepare students for acing the SAT tests. Because parents know how important these scores are for their child's chances of getting into a good college or university, they are often more than willing to shell out their hard earned dollars for the best SAT tutors. Of course this means big business for professional tutors, who can charge as much as$100 per hour or more. Enrolling a student in a fancy SAT prep course is another popular–and equally expensive–alternative, running parents well over $1,000 or higher.
Unfortunately, no matter how much money is spent, it is never a guarantee that a student will score exceptionally well. It is important for parents to know their cost-effective options and turn to those first before writing a hefty check for an SAT tutor or prep course. Even parents that have already invested in pricey resources but without the high SAT scores their child was hoping for, will find relief in the study methods below, which are convenient, affordable and easy to use.
Go Straight to the Source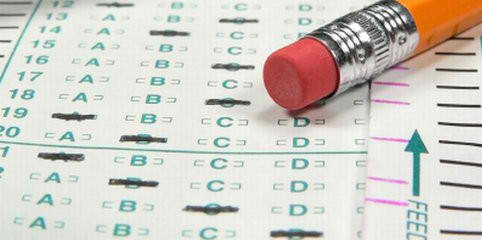 Instead of dealing with tutors and other "middlemen," parents should deal directly with the College Board, which is the organization responsible for the SAT test. The official College Board website is filled with vital SAT related resources, study guides and other materials. Parents and students can download and print SAT practice tests, checklists for preparation, tips and other useful information. Because the College Board is the source of the SAT, it only makes sense to get to know their website inside and out for all the 411. In addition to this being a parent's one-stop-shop, it also helps that the study materials and other resources can be accessed for free.
Online Prep
Students that work better at their own pace will want to check out online test-prep websites. There are numerous free test-prep sites that come fully equipped with online practice tests, as well as printable materials. The best ones are those that track a student's progress, which is ideal for parents to see how their child is performing. Test-prep website trackers break down what SAT subjects the student has been studying, how many practice questions they've answered and how many they've answered correctly. Those with video capabilities and other interactive features can also be helpful for students that need it.
Beef Up on Vocab
Parents of students that have trouble with their reading comprehension and writing will want to focus specifically on these areas when it comes to studying for the SAT. However, the thought of reading a ton of books in a short amount of time probably won't get the job done. Luckily, there are free online SAT vocab lists, which students can download and use to practice. By understanding the definitions and usage of SAT level vocabulary, their chances of getting a good score on the reading and writing tests will improve.