Student housing continues to be a major concern for college students and their parents. The expenses that come with this part of higher education are often pricey, even if students choose the easy option of living in the dorms. However, in recent years parents have sought other alternatives that allow them to provide adequate shelter for their college bound kids while giving them a return on their investment.
The New Room & Board Option
Why choose to stay in a claustrophobic dorm, share a tiny apartment with other people or rent a room out of a stranger's home when you can call your second "home" your very own real estate property? This is a path some college students have the luxury of enjoying, thanks to their "parent investors." Instead of turning to the traditional methods of room and board when it comes to student housing, research shows that parents of college students are frustrated with wasting their hard earned dollars paying rent. While dorms, apartments and renting rooms are convenient, they're also money guzzlers, with no return on parents' investments.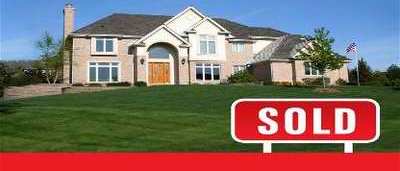 As a result, parents are becoming what is known as "parent investors." This term describes individuals investing in real estate in their child's college town, which include purchasing a residential home, condo or similar property. The students then become responsible for making the monthly payments. In a nutshell, the student is the tenant and his/her parents are the landlord.
Advantages for Parent Investors
Clearly the information above shows what a win-win situation this could be for parents with the income and means to pull it off. With their child/children paying the mortgage, parents can see a return on their investment. Additionally, if the home is properly taken care of, the appreciation value will increase, turning into a sound investment in the long term. In most situations, purchasing real estate in a college town is only done for the duration that a parent's child will be in school. After graduation, it is up to the parents to decide if they will keep the property, which can be rented out to new tenants if their child decides to move out, or whether they will sell it in order to collect on the equity.
Advantages for the Students
Although affording a mortgage isn't easy, with the right planning and budgeting (as well as bringing in a few reliable and financially responsible friends), students staying in a home owned by their parents is a convenient way to live while attending school. It is also a huge sign of trust by their parents, as well as a great way to build a solid credit history by making payments on the home.
Being a Parent Investor Isn't for Everyone
It is vital for parents of college bound students to crunch the numbers and figure out whether purchasing real estate in a college town will be worth it in the long run. Keep in mind that the economy is far from being stable and that location will greatly influence the price of real estate depending on where your child gets accepted.