Through your high school years you have probably had an organization style that fit a high school student.  In college, staying organized will be essential for your survival.  Everything related to your classes must have a place and those places must be easily identifiable, accessible and sensible to you.  There is no one perfect method for students to become organized.  You must find what is right for you.  The following are a few helpful hints that can help start you organizing which will in turn help decrease your stress about college.
Get a planner.  There are all sorts of hard copy planners available or even a planner app for your phone can help you keep track of your schedule.  In it make sure to have your class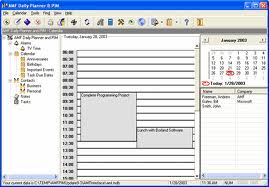 schedule for this academic semester and include all assignment due dates, quizzes, and test.  Also, write in any other benchmarks you must accomplish through the semester.  Many think that relying on memory will do it, but with so much going on in college it would be a mistake not to have a planner.
Set and stick to a schedule.  It is helpful if you have a set time to do certain things:  study, eat, or even visit friends.  Of course, things come up and that schedule will change a little.  Having a set time to study will help you keep on track and not cramming for those tests which can be a grave error grade wise.  Doing this will also keep your stress in check and enable you to enjoy your free time without worry.  Good time management is a strategy that will be extremely helpful throughout your college years and beyond.
Organize your class portfolios.  In this case you portfolio for classes will more than likely be your backpack.  Make sure you keep a plentiful supply of pens, paper, and binders.  It may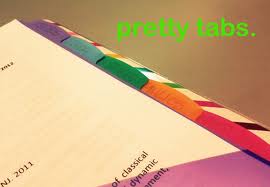 help to keep class notes in color-coded binders or in one larger tabbed binder.  Any way is fine as long as it is easy for you to visually tell which is which.
Use those electronic minders.  Even the most basic cell phones have reminder signals.  Input those due dates for papers or assignments, or even just to wake up in the morning.  Use all that is at hand to help you keep from falling behind.  Smartphones can even be programmed to send you alerts about weather and campus security alerts.  It is good to be prepared.
Do not fall behind just do it.  Do not put off until tomorrow what you can do today.  How many times have you heard that?  When an assignment is given, start on it right away.  This will help keep you from rushing through your assignments which can be detrimental to your grade.  Give yourself plenty of time to start, revise, and submit your projects.
Through all this, make time for you.  You need to take time and relax and have fun.  Keeping organized will help you accomplish this without feeling guilty.  Keep on it and try various methods.  You will find something that works for you and do not be afraid to tweak it to help you work at peak efficiency.  Good luck!