Community Colleges
Community colleges are an essential part of the post-secondary education system.  It plays a vital role in the preparation of key players in the workforce today.
Community colleges train students for the workforce and provide for higher workforce development and skills training.  They also prepare students for transferring to 4-year institutions.  Community colleges offer a range of non-credit programs such as English as a second language, skills retraining, community enrichment programs and even various cultural activities.
The Need for a Higher Education
The workforce demographics are changing.  The need for a post-secondary education will soon almost be a must.  Changes in our economy are creating jobs which will require some education past a high school diploma.
Why Community College
Community colleges are centers of educational opportunity; the pivotal access points in cities or towns for many, especially adult learners to further their education.  It provides the instruction in preparing students for further education or the workplace.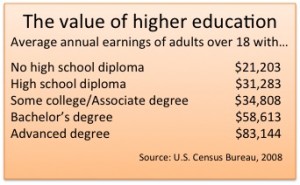 They are publicly funded institutions providing close-to-home facilities for a great many.  Wealth, heritage nor lack of previous academic exposure is considered when attending community colleges, as long as you desire to learn their doors are open.
Community College Mission                    
At its most basic level the goal or mission of the community college is to provide education for individuals in its service area.  Most of them have commitments to serve society offering equal and fair treatment to all students.  They provide a comprehensive educational program while serving its community as a community-based institution of higher education.  It provides teaching and education for lifelong learning.
Community Based
Community colleges are a fundamental part in the community in which they reside.  It serves as a cultural center as well as the primary postsecondary education and training resource providing employers with an educated and trained individual.  This is a win-win situation for not only the individual improving his/her and their family's lives but also upon stimulating the local and state economies.
Positive Outcomes for Attending
A highly skilled worker qualifies for a more skilled workforce which provides a higher pay.  Those students who receive degrees or certificates past their high school diploma, usually earn significantly higher wages than those who only have their high school education
The fast growing occupations in our society are those which require an associate degree.  Nurses, police officers and chefs are just a few of the jobs out there which a community college education can help you obtain.
American Association of Community Colleges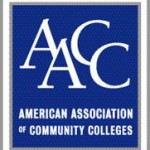 The American Association of Community Colleges can provide you with more information such as events, scholarships, grants and much, much more.  It is a resource you can utilize to help with decisions about community colleges whether it is for higher training in a particular area or your interest in obtaining a degree in a specific field of study.
Your postsecondary education does not need to be a chore.  You have many choices to pick from.  Take time to research and chose the best way for you to obtain that education.