Why People Start College and Not Finish
Many people out there start college and leave due to many reasons.  Some get married and start a family.  Others drop out to help family members who have become burdened with financial woes.  And others need to pay off debt.  In many of these situations it is financial difficulties that impede people from finishing a college education.
Government's Interest
It is in the government's best interest that most Americans get a college education.  In recent years, as we well know, the economy as a whole has been going through some difficulties.   Many of the better paying jobs out there are now requiring a college degree of some kind.  How is America to prosper against other nations if it lacks college educated citizens?  This is just one of reasons that there are many government grants available out there just waiting for someone to apply for them.
Government Grants Galore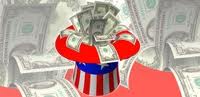 The US government provides many grants for countless causes and affords its citizens opportunities that they may not have had without them.  These grants are monies that do not have to be repaid.  There are grants that range from business grants to personal grants and of course many educational grants.
Education grants are not only perfect to complete under-graduate and post-graduate degrees; they can also fund vocational, technical and even private school tuition.  These grants can cover a lot in your education from tuition fees to many other school related expenses.
Grants Differ from Other Funds
There are a lot of different funds available for school but a government grant is different.  Many scholarships are merit-based and student loans have to be repaid.  Grants, on the other hand, are basically free money that is more on a need-basis and do not have to be paid back.
Other Grant Possibilities
A bit of research must be done when it comes to grants. There are those that are student-specific, subject-specific, based on degree-level, and those focused on minorities. Grants can also be given by many different sources.  There are several organizations public and private that provide grants with specific guidelines.
Be Thorough
When applying for government grants or private grants be sure to take the time and be thorough. Show the government or the organization granting such funds that you truly deserve this money. Be clear about how you intend to not only use the grants but what your future career goals are.
There are grants available to cover just about every educational need.  Invest the time and be diligent in your grant research.  A college education can be affordable and open doors to a better future.