The combination of higher learning and technology–specifically when it comes to the Internet–has become a growing trend that is no longer limited to distance education students. Incorporating online learning tools, methods and resources into high school classrooms is the new take on education that is geared towards properly preparing students for the college years. The following are just a few ways that online education is changing the way high school students are grooming themselves for transitioning to a college campus.
Making Online Learning Mandatory for Graduation
Among the traditional components and requirements needed for graduation, some high schools in a handful of states are now making it mandatory for students to take at least one online course. Failure to do so could mean a delay or even being prevented from graduating with their class. The reasoning behind this concept is to better equip students with the skills and knowledge that will be required of them when they begin to take on college level coursework. Currently, Michigan, Florida and Alabama are actively enforcing this online education component for its students. Other states are also starting to jump on the bandwagon.
Online Summer School Courses
The need to repeat certain courses or gain extra credits has resulted in online summer school programs being readily available to interested high school students. This practice has been positively received by those in the educational community, who see this option as being convenient for high school students who not only want to get ahead but manage their courses online during the summer while holding down a part-time job. Online summer school courses are structured in the same way as traditional distance education courses, which gives students insight into what this new generation of higher learning is all about. Many junior and senior students are seeking online summer school courses to put them ahead of the game in terms of acquiring additional credits that will improve their chances of getting accepted into their dream college or university.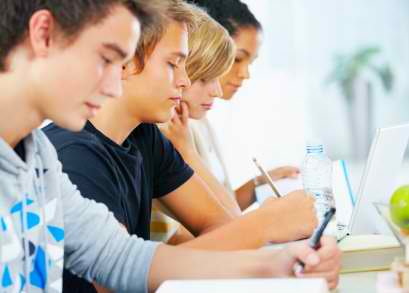 Multimedia Assignments
While the days of handmade presentations are not completely extinct, more and more high schools are allowing students to take technology into their own hands by creating multimedia assignments. From video presentations to the creation of special website pages, students have the ability to demonstrate their mastery of online tools, software programs and other resources to their fellow peers, as well as their teachers. Gaining this type of knowledge during the high school years can undoubtedly improve a students' communication skills by the time they enter college.
Online AP & Elective Courses
Just as distance education allows college students to complete the credits needed for graduation virtually, the same practice is now being found in high schools across the country. The opportunity students have to take AP and elective courses that appeal to them is not only convenient because of the online learning method, it also saves schools money. Online AP and elective courses have been a saving grace for many school districts that do not receive the funds necessary to meet all of its students' needs when it comes to offering such courses.