Have you toyed with the idea of getting an online degree in Criminal Justice? The best way to find out if this particular degree program would be a good fit for you is to do research. By knowing what to expect from such a degree program and what kind of online criminal justice programs are available, it'll be much easier to make your final decision. Earning a degree online is one of the most popular methods of obtaining a higher education for many students as well as working professionals looking for a career change.
What is Online Criminal Justice?
In order to find out whether or not you should be looking into online criminal justice programs, it helps to have an understanding of what this subject is and what getting a degree means for you.
Criminal Justice describes the process of studying the law, criminal behavior and how the criminal justice system operates. Attorneys, police officers and other professionals in this field have extensive knowledge of the subject and apply the theories and practices learned on a daily basis within their careers.
What Do You Learn?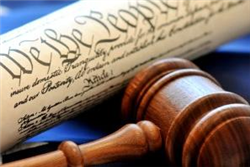 Online criminal justice programs are made up of numerous course subjects that relate to the concepts of law enforcement, criminal behavior and the justice system in general. Examples of common courses students take while pursuing their degree include Criminology, Psychology, Law Enforcement, Sentencing and Punishment, Ethics, Computer Crimes and Juvenile Justice, to name a few. Depending on the area of specialty a student wishes to pursue, there are other additional courses that must be completed, which may include forensics, biology, chemistry, math, sociology or political science.
Degree Levels
Online criminal justice programs offer students the option to earn an Associate's, Bachelor's, Master's or PhD/Doctorate in the field. The duration of each degree program varies from school to school. In general, completing an online Associate's could take anywhere from one to two years, while an online Bachelor's degree may take two-and-a-half to four years for completion. Getting a Master's degree could take between one year to two-and-a-half and obtaining a PhD/Doctorate might take anywhere from two-and-a-half years to four years.
Career Choices
Successfully completing your degree in Criminal Justice through an online degree program opens up many doors as far as career options go. The field of Criminal Justice is broad, which means a person can find their niche in any number of job positions. The most popular careers graduates tend to choose include working in law enforcement either as a police officer, probation officer, correctional officer or a corrections treatment specialist. Those interested in analyzing crime scenes typically tend to gravitate towards jobs as crime scene investigators or working in a laboratory doing forensic science testing. Others go into the law field and become attorneys either for the defense or prosecution or play the role of a paralegal, who aids in putting together and managing documentation, dealing with witnesses/clients and other tasks as assigned by the lawyer they are working under.