If you have never taken an online course, you may be wavering on deciding to take one.  It is quite different then taking traditional classes.  You need to understand the differences and know what is expected of you.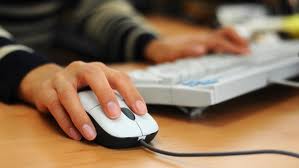 Technology Courses

Well, it is pretty redundant, to say the least, that of course in online course technology plays a huge role.  All communication between you and other students and the professor will be through a piece of technology.  It is vital that you understand all the technology required and that you are comfortable with it.  Communication conduits can be in many forms such as video chat, instant messaging, forums, email, bulletin boards, and blogs.  To receive all the information for your class, make sure you know what type of communication your professor prefers.
Also be aware that with online classes you will not have a professor standing up in class three times a week reminding you of all your assignments.  Make sure your time management and note taking skills are sharp and be proactive with technology to know where to locate any important announcements made online regarding your school work.
Other Students Courses

You will most likely never meet the other students in the class face to face, so technology is also imperative when it comes to communicating with them.  Group assignments may be assigned in which case a type of teleconference using video chat software will be necessary.  There are usually specific online forums set up for groups to collaborate and share ideas.
Grading
Traditional and online courses usually have very similar grading options.  A percentage is used for a mixture of participation, homework, and test grades.  Participation works a bit different in online courses than in traditional.  Raising your hand is probably not going to cut it online, so make sure you are showing your engagement in the material through other venues.  Professors may count the number of times you use forum posts, comments or blog posts and use this to determine you participation grade percentage.
Testing
Some professors may require students to have a proctor, someone to monitor, during exams.  Most tests will be done from home and you will be expected to follow an honor code.  If your professor asks that no outside course material should be used, then you should be trusted not to use it.  Exams are often timed through the computer, so make sure you are aware of the timing.  There are also automated plagiarism-scanning software that is used in many online schools.  Do not violate the ethical standards of your program because this will result in failing the class.
Is It Right for You
Only you know if an online course will be the right choice for you.  If your schedule is a hectic one you may consider an online course, but make sure to schedule in time for it.  There are many online schools available for you to choose from.  Take your time and research the best match for you.