Why Distance Education?
Online college courses are helping people get high paying careers, complete their degree requirements, and providing a flexibility that hasn't been there before.  With the changes in technology in recent years it only makes sense that other changes would occur as a result in certain areas. This couldn't be better illustrated than the transformation education has experienced. Students today now have the opportunity to take classes right from home or wherever they have a secure Internet connection. Additionally, colleges and universities can now be found entirely online. Known as distance education, this path towards obtaining a degree is becoming more popular each year.
Students pursuing this route can expect to quickly become familiar with taking online classes. Regardless of the degree or certificate program, there are numerous advantages to completing college courses on the Internet compared to the traditional classroom setting.
Online College Classes Offer Convenience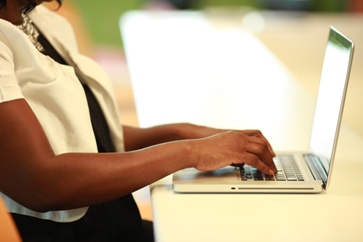 With laptop computers becoming as common as cell phones, just about every student has the ability to tackle assignments, take tests, write papers and other school related activities all from their laptop. Taking online college courses makes this part of the process very convenient for students, especially those with full-time jobs. As long as an individual has a reliable Internet connection, coursework can be taken care of on the go, while traveling or during a lunch break.
This eliminates the need to be physically present in a classroom, which is a huge relief for many people who simply cannot accommodate such a commitment into their already busy schedules. Working professionals deciding to return to school will find the option of taking online courses extremely beneficial in this case.
The Variety and Flexibility of Online Courses
Just as there are a wide selection of online colleges and universities to choose from, there are also a range of online courses students can choose from. Physical campuses often have classes that are impacted and hard to get into because of their popularity. This often results in students being on the wait-list but continuing to attend the class in the hopes that someone will drop out or that more seats will open up. Online college courses typically do not encounter such issues, which allow students to proceed with their school schedule uninterrupted. Because these types of classes are virtual, there is also no need to sit in on a class until a spot becomes available. If a student happens to want an online course that is already full, they can virtually place themselves on the wait-list and will be contacted and notified as to whether they'll be able to officially enroll or not.
Saves Trees with Online Classes
Online classes are a much more environment-friendly way of obtaining a degree. Traditional colleges and universities often require pages and pages of paper to be printed out and turned in. Through distance learning, everything is submitted electronically via email or other upload process. This saves paper, which in turn, saves trees. Additionally, not being required to constantly print out pages of assignments puts more money into a student's pocket, since he/she won't have to spend money on printer ink, which is known for being pricey.
Access to the Latest Technology and Features
Tech savvy individuals and those that are naturally comfortable working online will enjoy taking online courses because of the ability to utilize the latest, up-to-date features when it comes to distance learning. While forums and chat rooms have been around for quite some time, each year online schools develop and produce more advanced ways to connect students, their peers and instructors in a virtual setting.
Many online colleges and universities have developed their very own apps, which students can access for free through their smart phones. Thanks to Skype and other video chat capabilities, students are able to participate in online courses in real time and engage with their instructors without being physically present. Entire textbooks are also available digitally and can be accessed on a person's laptop, desktop or on their phone or similar device, such as a Kindle.
Customize Your Virtual Schedule by Taking Online Classes
From career professionals in the workplace to traditional college students and even stay-at-home parents, online courses offer the flexibility to create the ideal school schedule. Students now have the freedom to coordinate their coursework with their current routine, which means an individual can maintain his/her lifestyle without making drastic changes. Such an arrangement is ideal for stay-at-home parents because it gives them the chance to still spend time with their family and tend to household duties without ever having to leave their home. Online courses can be handled any time of day or night.
Effective Communication
Sometimes being one in a class of many at a regular campus means not receiving one-on-one attention from instructors that many students seek. While office hours are available, this doesn't always remedy the problem. Professors also tend to feel overwhelmed and stretched thin by the demands placed on them. However, online courses give both students and instructors breathing room and the opportunity to handle the communication process in a much more effective way.
Instead of setting appointments for office hours or hanging around after class, all a student has to do is email his/her professor. Instructors know the importance of dealing with students through distance learning and dedicate themselves to maintaining timely correspondence. In many cases, it is possible to communicate with instructors via chat, forums and even by using a web cam.
Meet Your Educational Goals
Online college courses, when done right, can help students reach their educational goals in a much faster time frame, compared to enrolling in a four-year college or university. Because of the variety of degree programs and types of courses available, anybody can develop a curriculum to meet their individual needs. Online schools offer a convenient path towards obtaining an Associate's, Bachelor's, Master's or Doctorate. Those simply looking for a certificate program to complete within a few months will also find what they need by applying for online courses.
The Bottom Line – Online College Courses Work
There's no doubt that online courses come with a score of benefits. However, that doesn't mean it's an easier choice. Distance learning still requires commitment, great work ethic and the ability to complete and turn in assignments on time. For information on the US Department of Education's Emergency Management online courses, visit these online class options.