Job positions in the healthcare field aren't limited to just being a nurse, doctor or pharmacist. One of the biggest advantages to seeking a career in this field is the fact that there are a variety of areas a person can specialize in, depending on their interests and skill set. Nutritionists are quickly becoming a popular career choice because of its relation to the healthcare industry and the flexibility this type of job comes with.
A common mistake made by many people is using the term "nutritionist" interchangeably with "dietician." In reality, the two roles are very similar to one another, including some job responsibilities. However, the major difference that separates the two has to deal with the educational requirements and the steps followed in order to practice professionally.
What Does a Nutritionist Do?
Nutritionists perform a number of duties in their field of work that are designed to help individuals make healthier decisions in terms of the foods they eat and how they implement the role of nutrition in their daily diet. Working as a nutritionist means interacting with patients, usually in a one-on-one setting. Using their expertise, nutritionists advise patients on:
How to correct nutrient deficiencies
How to prevent/cure disease related to nutrient deficiencies
How to maintain a balanced diet
How to create a custom meal plan that is rich in nutrients
How to practice proper sports nutrition (for athletes)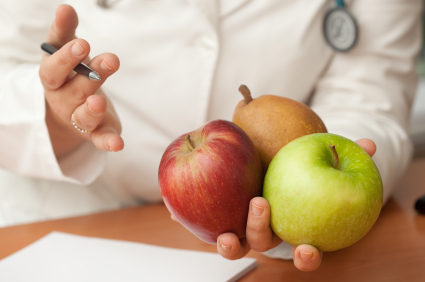 Instructing and providing general education about nutrition is also a task performed on a regular basis by nutritionists. By helping their patients better understand this topic, they can then give solutions for patients to incorporate into their lifestyles for the best results.
What Are the Educational Requirements?
This is where things can get a little tricky. There is actually no specific level of education or type of training that is required of future nutritionists that wish to use their knowledge to provide advice/counseling to patients. However, this does not mean a person shouldn't seek out some form of education or training related to this subject. Anyone interested in this career path should turn to the guidelines set by the state they live in to see what steps should be taken. For example, 46 of the 50 states require some type of registration, statutory certification  or licensing for nutritionists.
Aside from meeting the state requirements (if applicable for where you live), earning a 2-year Associate's degree in Nutrition or another related field is a great starting point for developing the skills and knowledge needed to secure employment in this field. When applying to schools or online degree programs, it also doesn't hurt to seek the assistance of an academic advisor or guidance counselor to help you figure out your options.
Where Do Nutritionists Work?
Nutritionists are often employed at hospitals, clinics, gyms and health spas, as well as schools, public health agencies and various community organizations, including non-profits.
In terms of earnings, factors like location, education level and experience affect how much a nutritionist could make. The average nutritionist can earn a little over $46,000/year. With advanced education and training, that number could be as high as $68,000.