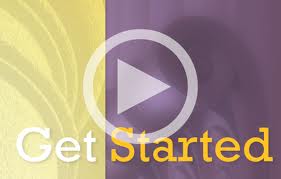 Many high school students know they are preparing themselves for college from their freshman year.  It is important to stay on track throughout high school when it comes to the college admissions process.  Your junior year is especially important when it comes to this process.  November gives you juniors less than a year before you start applying to colleges.  As you approach the midpoint of your junior year, it is time to step up your game.
Here is a college admissions checklist for November for all of you high school juniors:
Stay on top of your grades:  When it comes to college applications your junior year grades are the ones that are usually looked at the closest.  So, you need to focus on your classes and do your best to get those grades as high as possible.  Talk to you teachers, prepare for you exams and do all you can to help your academic performance.
Create a personalized testing plan:    Look into which test you think may be a better fit for you.  You can take sample ACT and SAT test to determine which one you think suits you best.  There are sample test available from the ACT and College Board Web sites.  You should also take at least one official ACT or SAT test before the end of your junior year.
Community service and/or extracurricular activities:  When you are involved in the community or even sports that are important to you, it shows.  Spending time doing things you love will not only fill you with a sense of accomplishment, but it will help you build a solid resume.  You may want to consider positioning yourself for leadership roles within these activities.  It looks great on your college applications.
Begin drafting a resume:  Having a resume that lists all you activities, honors, work, summer programs and hobbies will come in useful.  Take a copy to your teachers and guidance counselor, this will help them get to know you and help you by getting their feedback.  You can use it to have for college interviews and for internship and job applications.  Continue to update it on a regular basis and when college applications come around you will have a great reference to look at.
Start researching colleges:  In order to find a good match for you when it comes to colleges, you have to do your research.  Consider majors, facilities, size, selectivity, location, cost, activities, advising, housing and other aspects of interest when you are doing your research.
After looking at websites, online resources, guidebooks and brochures, the best way to get a good feel for the college is to actually visit the campuses.  Take official tours and attend admission presentations.
Get to know your guidance counselor:  Schedule a meeting for some time this winter with your high school guidance counselor.  Go ready with questions about the application process and review with him/her your transcripts and resume.  Ask if there is anything you should be doing now to be ready.  Your guidance counselor can make this entire process a lot simpler.
It is an important time for you to start preparing yourself well for applying to college next year.  Make sure you are up to par with everything.  When the time comes you will be fully prepared to fill out those college applications.  Good luck to you all.