When it comes to visualizing their dream career after graduating from college, many students automatically think of the heavy hitting corporations, companies and firms that promise huge paychecks, tons of benefits and a hefty 401(k). However, one area that many students tend to overlook is the non-profit sector. There are a variety of non-profit organizations that are in constant need of qualified individuals to help them continue their missions and goals of serving the community or other important cause/platform. If you haven't considered the possibility of working at a non-profit organization, below are some career choices within this industry that you may change your mind.
PR Specialist
If you're an individual with a natural gift for being creative and have an interest in graphic design and/or writing, then the position of a PR specialist for a non-profit organization might end up being the perfect fit for you. Non-profits can't make an impact on their audience if no one knows about them. This is where the PR specialist comes into play. Using your talents, you'll have the responsibility of creating various marketing and advertising materials, such as posters, brochures, fliers and other related items, which will be distributed to the public. Additionally, a PR specialist may also be tasked with keeping the organization's website, social networking profiles and other online sites updated and find ways to improve the layout and content so that it will attract more visitors. Working in this type of job position calls for the best at multitasking.
Grant Writer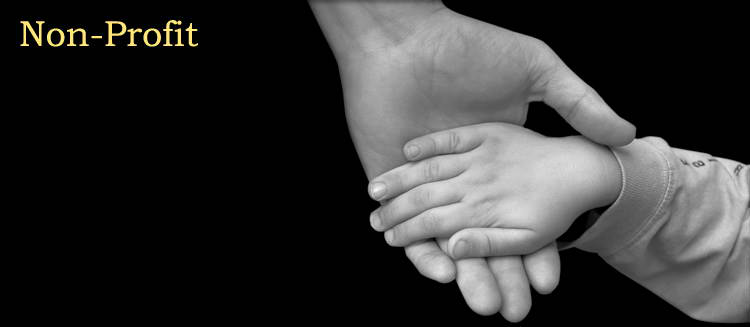 Want to use your English/Journalism degree for the greater good? Why not sign on to become a grant writer for a non-profit? Such a position is ideal if you're the type of person that wants to help others while being allowed to be your own boss. Many professional grant writers operate on a freelance basis, which means getting to pick and choose who you want to work with and what your schedule will be like. Grant writers are assigned the important task of preparing and writing persuasive proposals in order to help certain non-profit organizations receive funding. Without the proper funds, non-profits would cease to exist. Therefore, they rely on dependable, professional and skilled writers to help them bring their message to those with the financial means to keep their organization running, including the U.S. government, public corporations and private foundations, among others.
Social Media Specialist
Do you love all things related to social media? Are you always up to date on the latest technologies, apps and newest sites? Then obtaining a job as a non-profit's social media specialist could be your calling. As the name suggests, a person in this job position is required to create, update and maintain the online presence for a non-profit organization. The stronger the online presence is, the more likely the organization will be to gain the attention and funds necessary to keep things afloat. Your efforts, knowledge and insight into social media will play a key role in the effectiveness of the non-profit's mission and goals, as well the number of people they can reach and help.