In the past, the traditional way to go about winning a scholarship from a college or university was to have applicants fill out an application and submit to each opportunity they were interested in. However, Eastern Kentucky University is changing things up on this aspect of financial aid for the Fall 2012 term. Instead of having applicants apply for scholarships separately from their admissions application, EKU will now automatically consider all applicants for any scholarship opportunities they meet the criteria for.
So what does this mean exactly? What this new change translates to is that any student who completes and submits an application to Eastern Kentucky University will no longer have to turn in a separate form (or forms) if they want to be considered for any of the school's scholarships. In order to streamline the admissions process, the university will take care of the bulk of the work involved in finding out which scholarships (if any) a student meets the requirements for. Instead of students worrying about filling out an individual application for that specific scholarship, EKU will review the student's academic record and send out award letters accordingly. The only action needed on the behalf of the student is to review and officially accept the award letter by returning it to the school's scholarship office.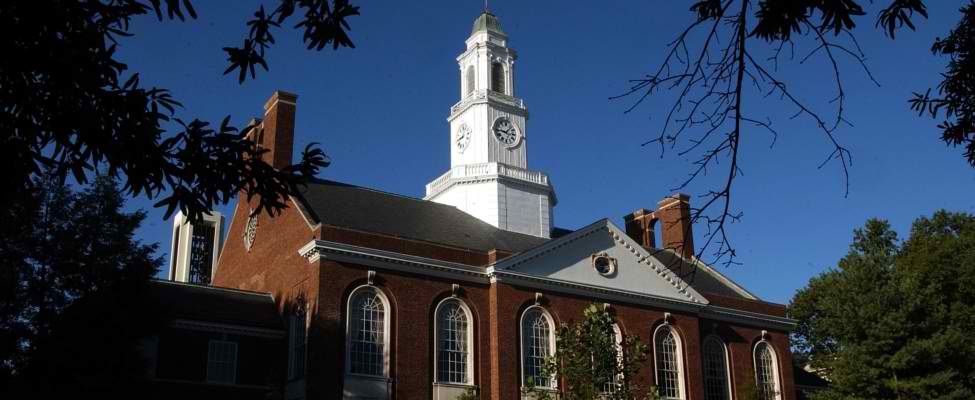 The factors Eastern Kentucky University takes into account when considering new student applicants for such opportunities include an individual's official transcripts, complete admissions application, SAT and/or ACT scores. Of course if a student doesn't satisfactorily meet any scholarship criteria, they will not receive any notification and no action will be required. It is important for applicants to note that this new scholarship program guideline only applies to scholarships offered through EKU. Students hoping to earn money through traditional scholarships outside of the school will still need to follow the instructions for submitting themselves for consideration.
Eastern Kentucky University has many different types of scholarship opportunities available to its students to help them with affording their education:
Departmental Scholarships
As the name implies, this type of scholarship is awarded to students that are majoring in a specific discipline. Once a student has been accepted into their declared major, they'll be notified of any scholarship opportunities they qualify for within that department. These departments include: the College of Arts and Science, College of Business and Technology, College of Education, College of Health Sciences and College of Justice and Safety, to name a few.
EKU Foundation Scholarships
A select number of students are chosen for this type of financial aid award, which is privately funded. This is a need-based form of aid. The factors used to determine which students receive the funds include but are not limited to: GPA, ACT scores, grade classification, references and transcripts.
Disabilities Scholarships
EKU prides itself on providing funding to further the educational goals of students with disabilities. Its two main scholarships in this category currently include The Agee Memorial Dyslexia Scholarship Fund (non-renewable) and The James Larmour Scholarship for Students with Learning Disabilities.