From tuition and fees to textbooks and supplies, money is always being called for in some shape or form. Mobile apps were created for the sole purpose of making life easier so it makes sense that when it comes to saving money during the college years, there is an app (several, in fact) for that.
Coupon Sherpa
Who doesn't need coupons every now and then? In today's digital world, students no longer have to deal with rifling through the newspaper and clipping out the deals that apply to their shopping needs. There are tons of coupon websites that allow people to choose the deals they want and simply print them out. However, the mobile app, Coupon Sherpa, makes this task of saving money even more convenient.
Instead of choosing from random coupons from a variety of sources, the Coupon Sherpa app compiles the best deals by only providing coupons that are store specific. Students show up to the store of their choice, run the Coupon Sherpa app and instantly gain access to whatever specials, discounts and other offers are currently available at that location.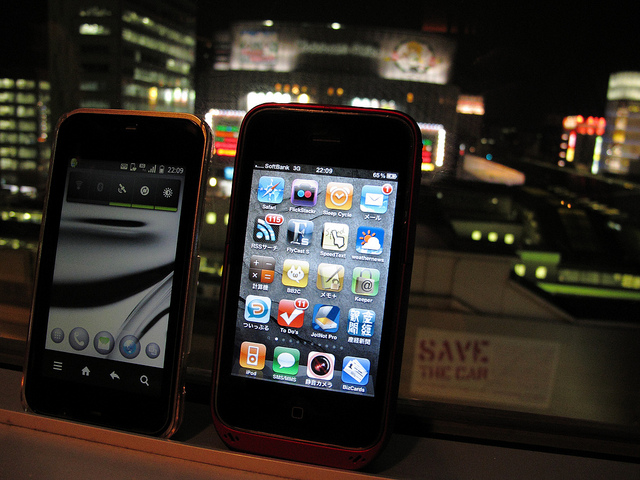 There isn't even a need to print anything out to redeem the offer. All students need to do is show the cashier the mobile coupon on their smartphone and the store will honor the deal.
RedLaser
Ever been at the store and wondered if the item you were about to buy was cheaper somewhere else? Browsing the Internet to find out on your smartphone takes time away from the task at hand and who wants to waste gas by driving around to different stores just to find a better deal? The RedLaser app is a special price-comparison tool that does the hard work for you.
The RedLaser app works by using a smartphone's camera to "scan" a product's barcode. Using that information, RedLaser is able to provide how much that same item is being sold for not just through online sites but local stores in the area as well. This can be a money saver when grocery shopping or buying school supplies.
Gas Buddy
Not all students have the luxury of living on or near campus. Those that have to commute certainly need to maintain a special budget just for gas alone. The Gas Buddy mobile app is the latest tool that makes it super convenient to locate which gas stations in the area have the lowest prices.
After entering the zip code, students will receive results within a 50-mile radius. Additionally, the Gas Buddy app also displays price comparisons so student drivers will know exactly how much they'd be saving by choosing one gas station over the other.
BillTracker
All college students deal with bills of some kind. For those that are terrible about remembering when to pay, the BillTracker app was created specifically for this purpose. Students can now avoid late fees and damaging their credit history by using the BillTracker app to send reminders straight to the phone whenever an upcoming bill payment is due.