As we well know and have probably heard over and over again, college is not cheap.  Yes, the unfortunate part of getting a good education is that you have to pay for it and a healthy sum too.  The good news is that it does not have to be the financial burden that many make it out to be.  There is a lot of money out there for you to ask for or at least inquire about.  You have to become a good researcher and pursue that money just waiting for you.
One of the first things you should do is apply for Financial Aid through FAFSA (Free Application for Federal Student Aid).  After completing that form you need to look for other forms of financial aid, especially those you do not have to pay back.  There are a lot out there in the form of grants, scholarships, contests, loans, stipends, fellowships and tuition waivers; each with its own guidelines and specific qualification requirements.
Scholarship:  This type of financial aid is an award for a student to further their education can be provided by various means (organizations, schools . . .).
Grant:  This is financial aid that is provided usually through a non-profit organization.
Contest:  Exactly what it sounds like, financial aid provided to the winner of a certain competition.
Loan:  This is money presented to a student which must be paid back to the lender over a period of time.  Student loans have interests that are usually quite lower than a "regular" loan.  Plus, there is usually a clause stating that a repayment schedule can be deferred until after graduation.
Stipend:  Stipends cover expenses other than tuition like room and board, textbooks and other costs that will incur.
Fellowship:  This is financial aid that is given to graduate and post-graduate students.
Tuition Waiver:  These can be issued by the state that allows the student to enroll in a public university without paying any tuition expenses.
As stated before there are plenty of these financial helpers out there all you have to do is look.  How about making it a bit easier?  Here are a few examples of what is waiting for you to apply for.
Coca-Cola Scholarship:  To apply you must be a high school senior with a minimum 3.0 GPA.  Applicant must also be a U.S. citizen, resident, national, permanent or temporary resident planning to pursue a degree at an accredited U.S. post-secondary institution.  Selection is based on leadership, character and merit.
David L. Boren Scholarship:  The applicant must be a U.S. citizen that is planning to study abroad.  This scholarship is available to those already in college.
PEO International Peace Scholarship:  This scholarship is available at the Master's and Doctoral-level of study.  The applicant must be a non-U.S. or Canadian citizen who is a woman working full-time towards a graduate degree in the U.S. or Canada.  A signed witnessed statement must be signed that states that upon the completion of her degree program, the applicant will return within 60 days to her own country to pursue her professional career.  This award must also be repaid if the recipient does not return to her homeland within the 60 days of degree completion.
Guaranteed Access Grant:  This grant is available to college freshman and a Maryland resident with a minimum high school cumulative GPA of 2.5.  They must begin college within a year of high school graduation and have a family income below 130% of the federal poverty level.
Voice of Democracy Scholarship:  This is actually financial aid in the form of a contest.  The applicant must be a high school student and write a three to five minute essay on an annual patriotic theme.  It must be recorded on an audio cassette or CD.  Selection is based upon delivery, originality and content.
America's Junior Miss:  This contest requires applicant to be a female senior high school student.  She must also be a U.S. citizen, never been married and a legal resident of t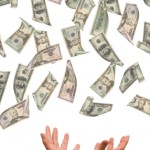 he district or state she represents.  Selection is based upon a panel evaluation, scholastic achievement, creative and performing arts, fitness and poise.
As you see there are many answers to your financial woes when it comes to college.  And to make it even simpler try looking at this website www.scholarships.collegenews.com, where you will find these and many more financial aid answers.