It's no secret that distance learning has been giving traditional colleges and universities a run for their money–so much so, that many schools are now adding even more online courses to their class schedules. The number of virtual colleges is also on the rise in recent years, giving students from all walks of life even more schools to choose from in order to earn their degrees or enhance their skills through certificate programs.
As the advancements in technology continue to influence higher education, the fascination with smart phones and other devices like the iPad has grown to the next level with the introduction of what's becoming known as "mobile learning." What is this new trend and is it something that students in distance learning can expect to encounter more often?
The Purpose of Mobile Learning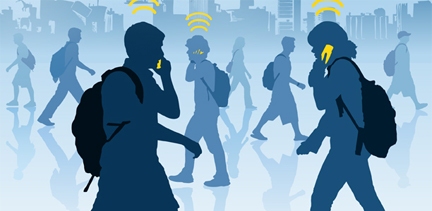 While traditional distance learning methods have allowed students to access their studies and related projects from the comfort of their own homes, while traveling and even during lunch breaks at the office, educators are constantly seeking additional ways to improve the ways students can engage with their peers and complete their coursework. Mobile learning services provide that outlet. Many online schools are recognizing the potential they have to reach even more students by offering such features, which could increase the appeal of distance learning to those that may be on the fence as to whether or not to pursue this approach to their education.
The Demand & The Trend
Online as well as traditional colleges and universities are beginning to see significant changes in the ways students are using technology and social media while on the go. Because of this, it only makes sense to look further into adapting more mobile learning apps to cater to a school's student body. Even the widely used platform Blackboard is seriously considering putting out a Blackboard Mobile app to help transition its learning tools and management system onto mobile devices for easier use and access. By giving students information where and when they need it, schools predict that the learning experience will grow to be even better and more customizable for students.
As a result of the potential mobile learning has on higher education, some notable colleges and universities have taken huge steps to showcase their support for this new approach to learning. The Standford University School of Medicine now lends iPads to new students. Full-time incoming students at Seton Hill University have the luxury of receiving iPads and MacBook Pros as part of their list of school supplies. Abilene Christian University began giving their students the option of an iPod Touch or iPad back in 2008.
The Challenges
As with any new technology, there are some challenges that distance learning and traditional schools could face with adding mobile learning into the equation, such as ensuring that the apps will be fully functional for all operating systems. There is also a lot of testing that must be done to work out any bugs, kinks or areas where the mobile learning apps need improvement.