For years the liberal arts degree program hasn't always been seen in the most favorable light. Many believe the subjects that make up most of these types of degree programs (humanities, social/biological sciences, philosophy, etc.) are outdated and difficult to transition into a beneficial career in today's world. However, that hasn't stopped colleges and universities from offering liberal arts degrees, nor preventing students from continuing to major in this area.
What liberal arts majors should prepare for is the way in which they can tailor their degree to help boost their appeal in the job market. There are various ways to go about this:
Narrow Down the Many to the Few
As stated above, studying liberal arts means exposing yourself to various subject matters. As your college education progresses, begin to think critically about which of these courses truly speaks to you and that you are passionate about. Once you've identified no more than 1-2 areas/subjects of interest that you can picture yourself doing on a daily basis, find out what career positions would be a good match.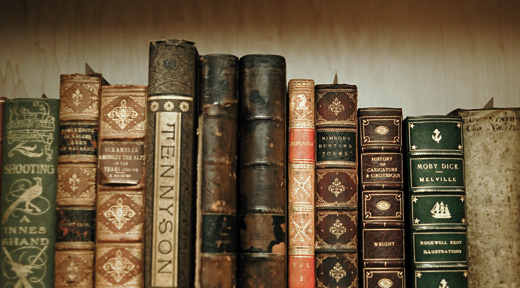 Accomplishing this makes it easier to then create a resume and update it with work experiences that are completely relevant to the positions you're interested in applying to.
Oftentimes, liberal arts majors have no clue as to what they actually want to do upon graduation job-wise, and unfortunately, that tends to reflect in the resumes they submit to prospective employers.
Use Your Academic Strengths to Your Advantage
Are you getting close to graduation but feel that you don't have much to put on your resume that could result in securing employment? This is where you can get creative using your time studying liberal arts. By "creative," this doesn't mean lying or overtly exaggerating–that is unacceptable no matter the circumstance.
Evaluate your academic career and pick out the strengths you have displayed as a student. Turning in assignments on time, being active in class discussions, tutoring your peers and assisting the professor are all prime examples. Take the ones that are most applicable and add them to your resume. In most cases, these strengths can be reworded to show that you would be the ideal candidate for certain job positions.
For example, participating and leading class discussions could be translated onto a resume as any of the following attributes that employers seek:
– leadership skills
– strong communication skills
– public speaking experience
– possessing initiative and self confidence
Know Your Spiel
Your resume alone isn't going to get you a job. The interview is the icing on the cake for convincing an employer why you're the right choice. Don't set yourself up for failure by not being fully prepared once you begin actively submitting to jobs after graduation. Do practice interviews to see how you'll react to certain questions–and have some idea of what you'd say and how you'd say it.
Know the information on your resume by heart. This is the main resource interviewers will pull their questions from. The last thing you want is being unable to give a solid answer because you aren't sure or can't remember what they are referring to on your resume.