The college process seems pretty straightforward: pick a major, take the right courses, graduate with a degree and find a job in a field that's related to your major. There are many individuals that have followed these steps to a tee but there is an even higher number of those who have gone on to find employment in occupations that have nothing to do with what they studied as an undergraduate.
It is important for students currently in college and recent graduates to understand this occurrence isn't by accident. In fact, it's become a sort of trend–and not necessarily a bad one. The idea of obtaining a job in a field related to a person's major is the ultimate career goal and certainly a great one to achieve but if an individual veers slightly or even completely away from that path, it doesn't mean failure or that their college education was a waste.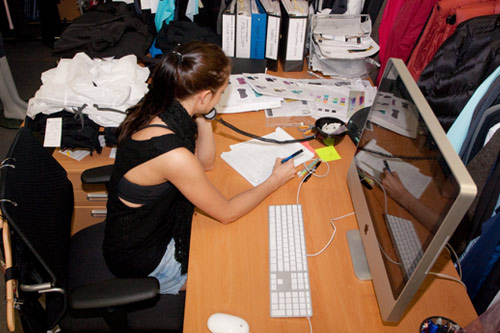 Incoming freshmen in particular tend to feel the greatest pressure when it comes to declaring their major degree program. Concerns such as worrying that they'll pick a major they'll later be unhappy with is definitely a cause of stress for many.
The first reality check is to understand that declaring a major doesn't mean it's set in stone forever. While switching majors can be a pain to deal with, it is an option. So students finding themselves in such a situation don't have to feel completely stuck.
Students that want flexible job opportunities to choose from after graduation will want to consider major degree programs that are broad and offer a variety of niches. Marketing, Finance, Business Administration, Journalism and Communications are just a few prime examples. Each major covers a range of industry-related subjects, allowing students to gain a well-rounded knowledge of the basic workings, which provides them with the chance to see what niche they feel comfortable pursuing as a career.
Because certain occupations change over the years, especially those directly involved with anything technology-related, students and recent graduates might find themselves worried that the training and education they've received will become outdated, forcing them into other fields of work. Since such advancements can't always be predicted until they actually happen, it can be stressful for individuals who have had their hearts set on working in a specific position in the long term. Should a person be faced with this type of dilemma, there is the option of enrolling in certificate programs that are designed to allow working professionals to continue in their field with the latest knowledge and skill sets required.
College students that are still concerned about the chances of seeking a job in a field related to their degree can find comfort in knowing that regardless of what they choose to major in, employers in virtually all industries still highly value the following skill sets from potential employees: strong communication skills, strong writing skills, problem solving abilities, multitasking, computer literacy, ability to work in a team and follow/give instruction.